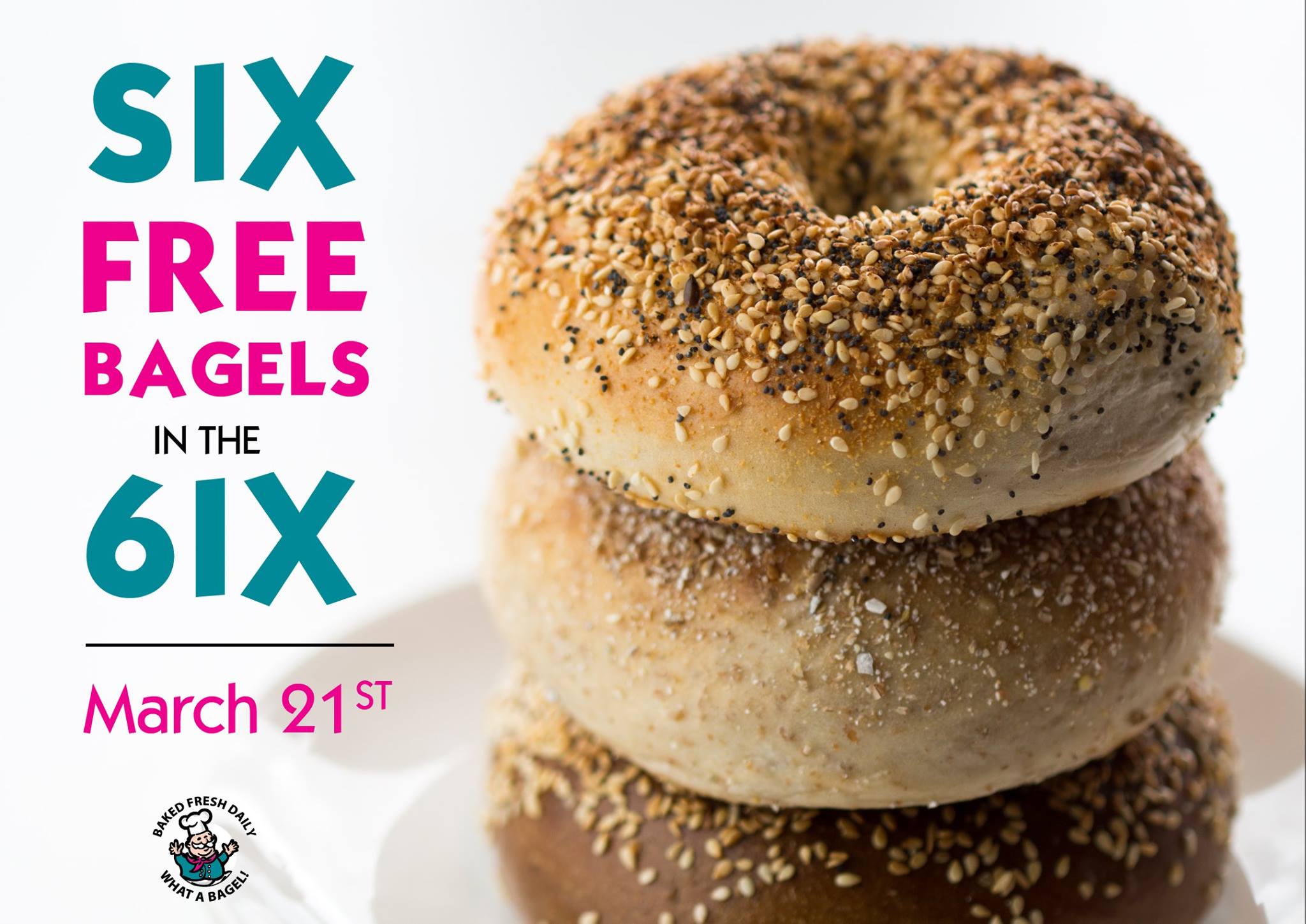 Don't you love it when What A Bagel gives us not 1 but 6 FREE Bagels, and you don't even need to make a purchase! Yup, you read that right! On Tuesday, March 21, 2017 head over to any What A Bagel location in Canada to enjoy 6 FREE bagels, all day long! No purchase is required.
I suggest going to What A Bagel early so as to guarantee that you get first pick of the bagels available! You will be able to choose from the following of bagels:
Poppy seed
Sesame seed
Plain
Multigrain
Whole wheat
Pumpernickel
Flaxseed
Cinnamon raisin.
Click here to find your closest What A Bagel Canada!