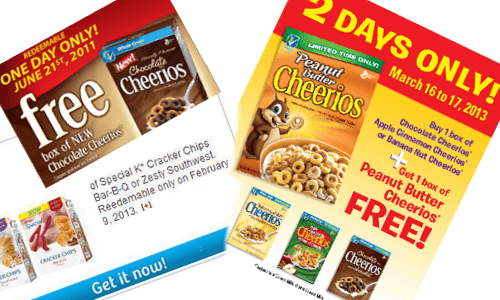 With so many people unable to redeem their Kellogg's Special K Cracker Chips today due to winter storms and a lack of stock, I wondered what you think of these limited time coupons.
I remember similar complaints when the Chocolate Cheerios coupon was to be redeemed on a work day.  I checked a couple of stores on the way home from the office, gave up and popped into Longo's to grab a salad for dinner and they were stocking them as I walked through looking for coupons and you got a free clamshell of strawberries if you bought them so it worked out, but didn't for so many others.
Do these coupons excite you about a new product or does having only one (or two) days to redeem them put you off when you can't find the product?