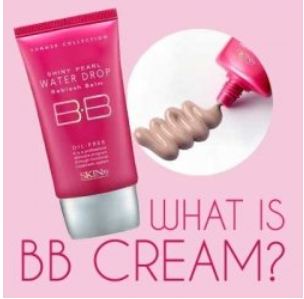 For those of you who follow beauty trends, you might have noticed this one at your local cosmetics store: BB Cream.
I first heard about it when a friend of mine sent me a random text and told me to Google it! And according to Wiki, BB Cream is a foundation with additional bonuses such as being a primer, moisturiser, sunblock, pore minimiser, & skin food. So basically, it's a product that makes your skin flawless! Not a new concept, might I add.
Being suspicious, I never ran out to the  beauty counter to buy a bottle of this skin perfecting serum. After all, how do I know what I'm putting on my skin if the label is not even written in English? Then again, even if I read the label of a well-known brand of foundation, I wouldn't even know what half the ingredients are anyway! So maybe it doesn't matter?
Since I was near the Asian beauty counter, I did manage to ask the cost of the BB Cream and it was definitely less than $40 for a decent sized tube!
Now, brands such as Smashbox, Clinique, Too Faced, etc. have jumped on the BB Cream bandwagon! They've rebranded this Asian makeup product, put them into smaller tubes, and slapped a HIGHER price tag on it!
Just click here to see all the brands that a store like Sephora has to offer. And note that even though we've been on par with the American dollar for a while now, these prices DO NOT reflect what's in Canadian stores. For example, the bottle of Smashbox BB Cream is $50CAD, not $39USD, as stated on the website. 🙁
I'm curious to try it to see if this product lives up to their claim. However, I refuse to pay $50+HST since I know that I can get it elsewhere for a lot less.
It seems that a lot of other people are curious too and don't mind paying the hefty price tag 'cause the creams are either sold out/low on stock whenever I pop in.
If you've heard of this product, have you purchased a tube of BB Cream? If so, is there any difference between this product and a high-quality foundation?