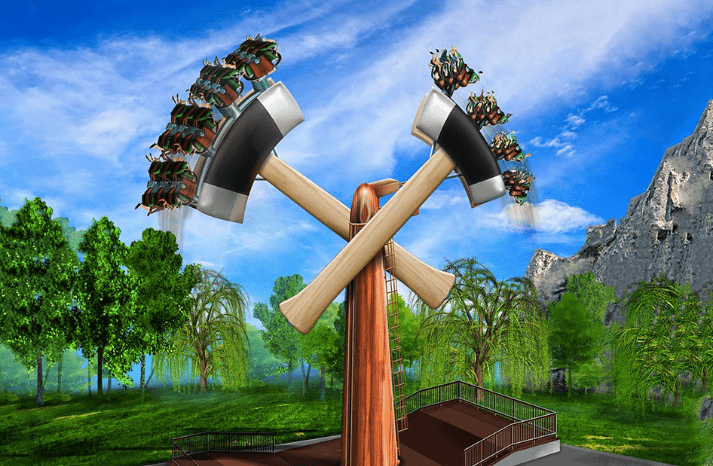 This past Saturday marked the opening of one of Ontario's largest tourism draws: Canada's Wonderland. Canada's premier amusement park opened their 2018 season with great fanfare, as with this year's opening there are two new rides being introduced to the park's already explosively entertaining lineup.
Lumberjack:
The Lumberjack, as the ride's name implies, is designed to mock the swinging axes of a tree faller. It's one that's definitely for the thrill-seeker, as it will have two axes swinging on a pendulum that will swing riders on a full 36o degree loop.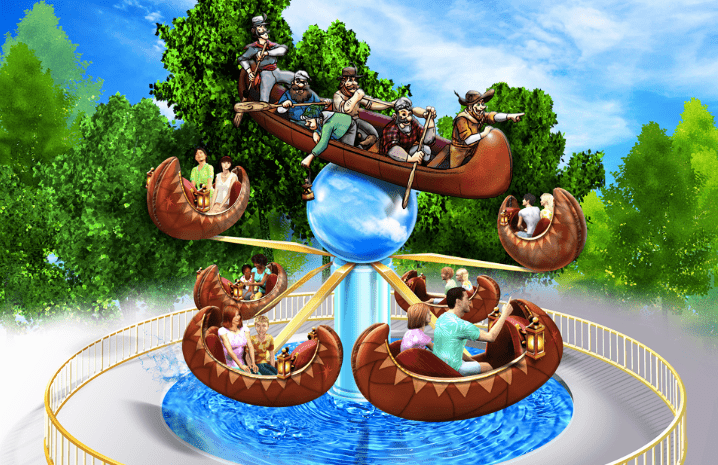 Flying Canoes:
This ride, the Flying Canoes, is a more tame option than the previously mentioned ride. It's designed to be a family-friendly ride that can seat two to a boat and will give riders the chance to control the trajectory of their ride as there are interactive controls that you can direct.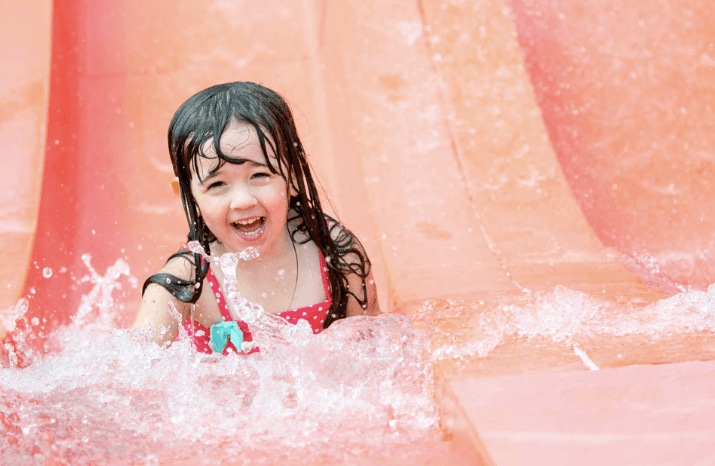 Lakeside Lagoon:
This is less of a new ride, and more of an expansion as Splash Island's children's pool is going to now be called Lakeside Lagoon. This is because the pool will be doubling in size and will also include a fun and interactive spray (one that I'm sure the kids will enjoy, but the parents/babysitters might find a little irritating!)
There are also new food and drink offerings at Canada's Wonderland this year. To drink, why not try out some of the new craft beer selections, available thanks to a partnering with the Great Lakes Brewery. You can test out the new Leviathan Lager and Behemoth Blonde Ale at the new Minebuster Bar (in the Action Zone) and Medieval Refreshments (located in Medieval Faire).
To eat, you could try out the new poutine offering that won an internal competition among various dining locations at Canada's Wonderland. This signature dish, aptly named "The Kicker", has the typical base of fries but is then topped with chicken, BBQ sauce, Chipotle Baja sauce, Frank's Red Hot Sauce, diced tomatoes, green onions, and nacho cheese sauce. But then to substitute the traditional cheese curds, they've put in mozzarella shredded cheese.
You can pick up the Kicker, plus the new butter chicken poutine and pea meal bacon poutine at the new poutinerie locations at Canada's Wonderland, which are the Apres Poutinerie and Action Zone Poutinerie, which is replacing the Bistro 81 food truck.
Learn more about the new offerings from Canada's Wonderland here.