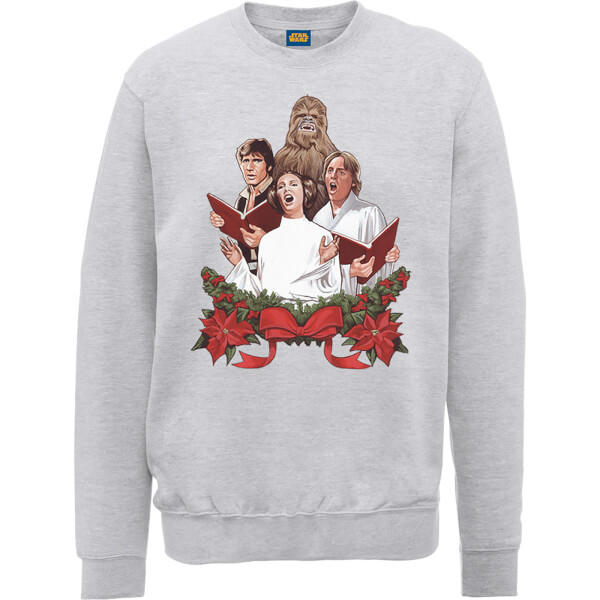 It wouldn't scream the holidays without an awkward and pun-laden party where everyone donned their finest and ugliest Christmas sweaters. To help you out this holiday season, we've compiled a couple of sites that are bound to fit your preferences and budgets, no matter how big or how small they may be.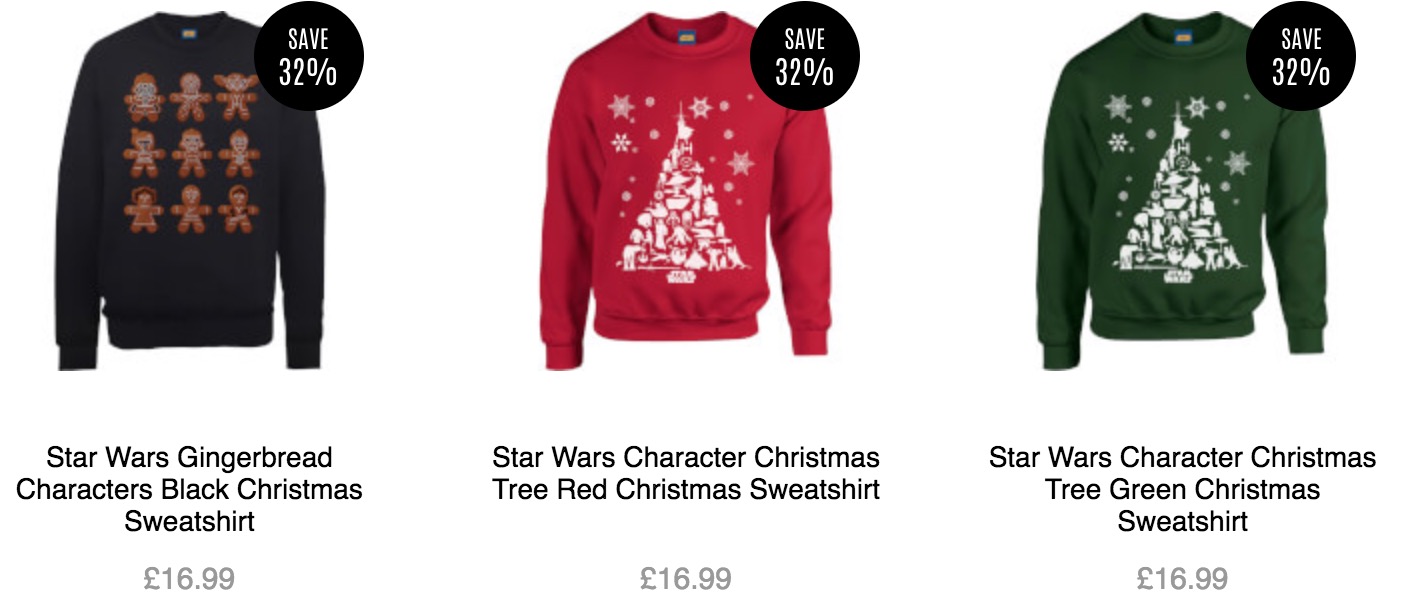 Now I'd say that it's a bit of a reach to call the 'ugly' Christmas sweaters from IWOOT 'ugly', as they're actually quite beautiful in their irony. From a Star Wars Jedi Carols Black Christmas Sweatshirt to a Star Wars Gingerbread Characters Grey Christmas Sweatshirt, they've certainly cornered the market on Star Wars themed Christmas sweaters. Keep in mind that these sweaters are being sold in the British Pound, so though some of them say they're just $16.99, that's more like $29 CAD.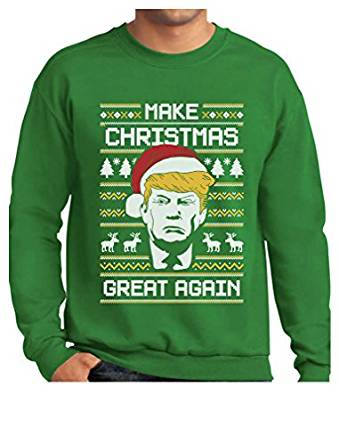 A safe option for finding a solid and most likely inexpensive Christmas sweater is the no fail retailer where you can also pick up your toilet paper and books all in one order. Amazon.ca has a wide selection of ugly and pun-ny sweaters to choose from, some of which are being sold for as little as $11!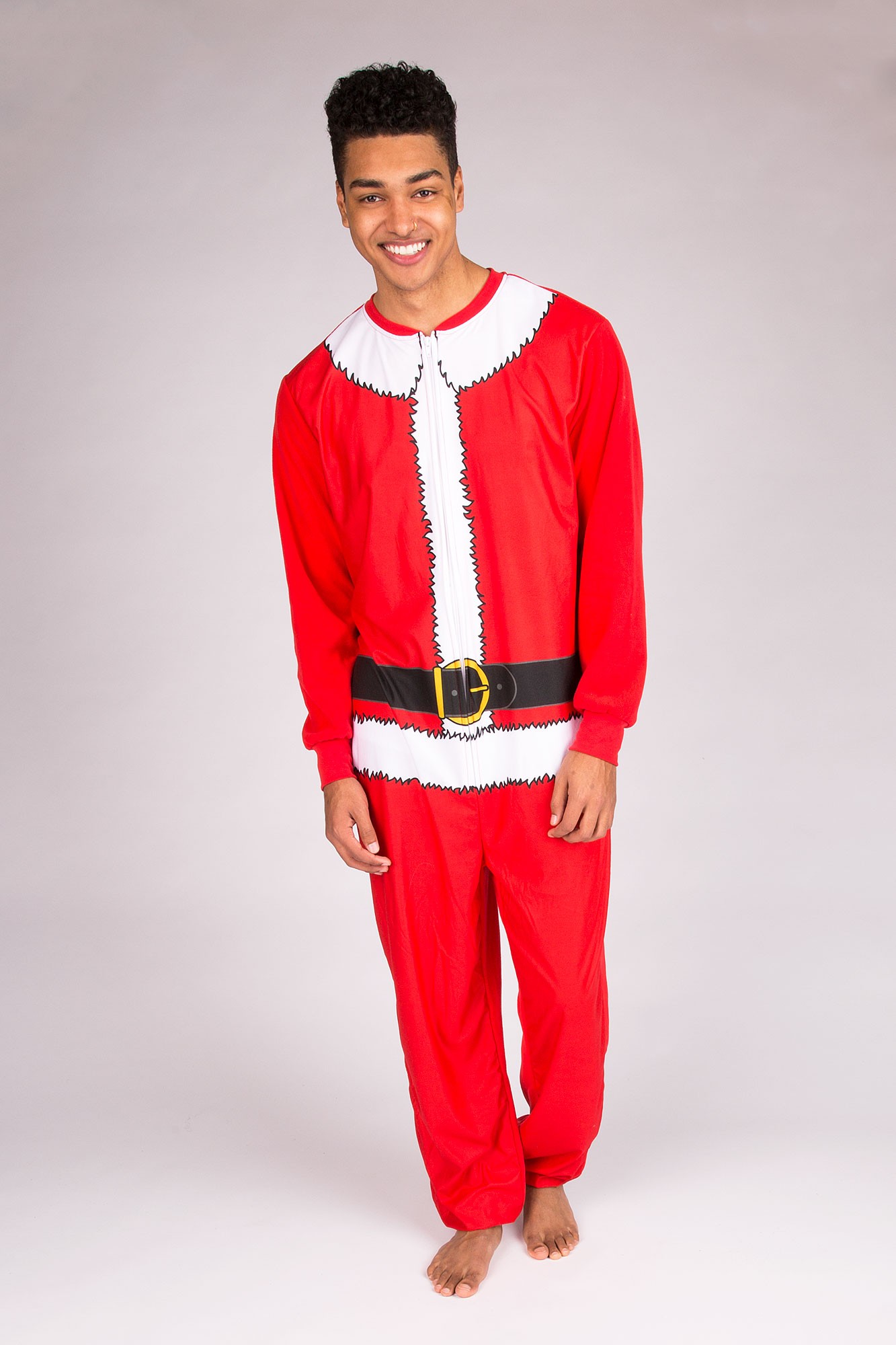 Yes, you can pick up a Christmas sweater at Bluenotes Canada, as they have an entire page dedicated to these quirky knits, but if you really want to stand out at the annual office holiday party, then you should check out this Mens Polar Fleece Santa Onesie. Plus, it's only $29.99!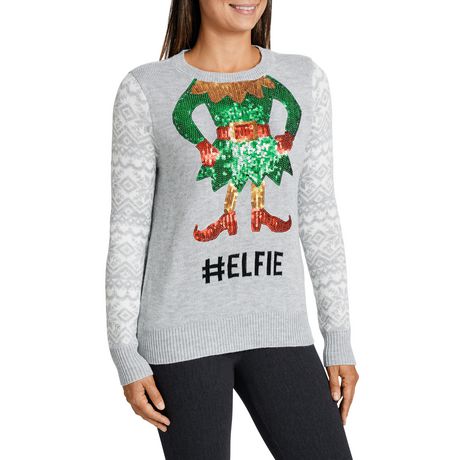 We'd be amiss not to mention Walmart Canada, particularly for the budget shoppers who recognize that they'll only be wearing this sweater for one night of the year. You can pick up #Elfie sweaters for just $24.97, or for an even cheaper option there's this George Boys' Novelty Christmas Sweater for $14.97; this cheaper option is a child's sweater though, so you may want to grab an XL and only if you're a smaller adult!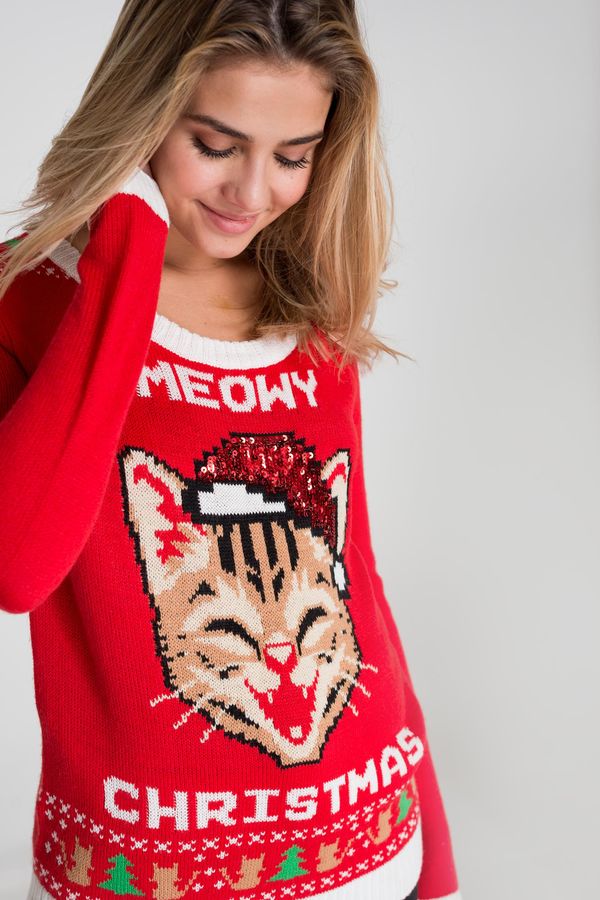 People call it the season of giving, but within this post it seems more appropriate to call it the season of bad puns. Ardene Canada isn't missing out on this opportunity to come up with some 'kitty' (*cough witty) puns, as they're currently selling this Meowy Ugly Xmas Sweater for $34.50. But, if you manage to find someone else who's just cat crazy enough to buy this sweater, then you can pick up a second sweater for just $5, which would make each sweater cost about $20.
Other places worth checking out:
You should definitely check out Tipsy Elves Canada as the entire site is dedicated to this silly season of brandishing heinous holiday knits for social occasions. Most of the sweaters can be bought for between $35-$49.95. Party City Canada isn't just for decorating your house like a mini gingerbread house, but also for decorating yourself like a little holiday elf as they've got Christmas sweaters starting for as little as $19.99. And last but not least, if you're trying to still maintain an air of fashionista when you head out for the holiday parties, then you'll want to check out Forever 21 Canada's selection of Christmas sweaters. These range from the uber fashionable to the more cute and kitchsy.