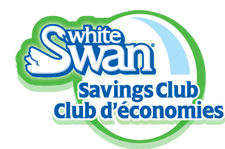 Right now on the White Swan Sav­ings Club web­site they have a couple of $25 gift cards available for $20. Quan­ti­ties are very lim­ited so hurry and grab yours while sup­plies last.  These gift cards ship free to you as well.
Usually they have more going on than just two, but at the moment that's all there is.
You will need a 12 digit UPC in order to reg­is­ter for the site. Use the UPC code 061328115012.
Gift Cards Available
Golf Town $25 for $20
The Keg $25 for $20