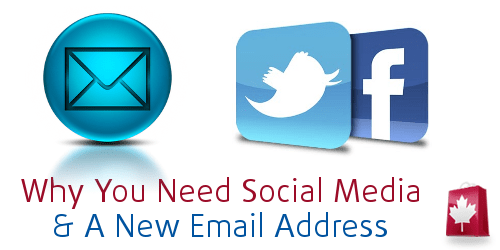 Many freebies, coupons and contests will require your email address.  Some are very good about using your email address only for that coupon or giveaway but others will sell your information or send you very regular emails.
If you are just starting out, it is a good idea to make an email address just for this purpose.  If you use your personal email account, it will not be long before you are dealing with more spam than emails.  I regularly delete 100+ emails a day in my spam account.
It is a good idea to have an email that is not your name to try and protect your privacy as much as possible.  Use your forum username or a pets name etc.
You also need to be aware of the privacy policy when you sign up for freebies, coupons and contests.  Click and read it – know where your information is going and how they will use it.  This is especially true on social media.  Many facebook freebies will require you to allow an app to access your account. For some, they will ask for your name and birthday and to post on your behalf (most will still show a pop up that you have to click post comment on).  However others will ask for access to your photos, friends and other personal data.
Learn how to control who can access your information on facebook.  While against Facebook's terms, many people do have a separate account for facebook – there are so many freebies and giveaways on facebook.  An account with no friends looks suspicious for freebies though so make sure you have some friends (but be aware you are giving access to those friends with some apps).
Twitter is safer to use with your personal information, but is used more for retweeting contests than for freebies (although we did recently get a free box of Kraft Dinner for tweeting that it would be our last meal).
Be sure to follow us on facebook and twitter to keep up to date on the latest deals and coupons.
This blog is part of our New to SmartCanucks series, click here to read more blog posts in the series