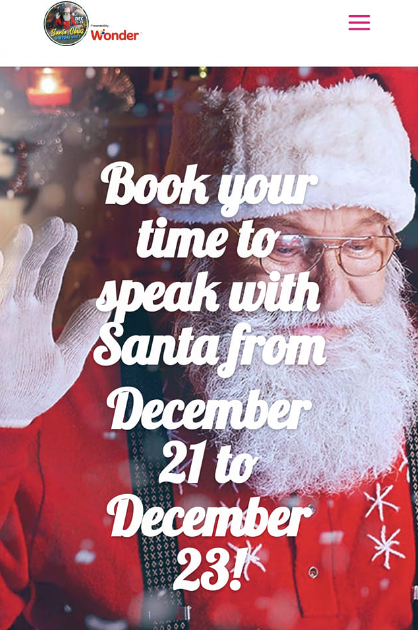 Wonder Canada is now booking free virtual visits with Santa Claus December 21st to 23rd. To book your virtual visit you can click the link below.
Santa has set aside five minutes for each Zoom video call over these three days, so make sure you are home during your selected time and have a strong WIFI connection. Sign on five minutes before your booked Santa time so that you are ready when Santa logs on. When booking your time please only book one time slot per family so that Santa can visit as many families as possible. After registering you will receive a Zoom link unique to your family that cannot be shared with others. Time slots are available in a first come first served basis.
You can also download templates for letters to Santa and you can find fun holiday recipes.
Click here to book a virtual visit with Santa compliments of Wonder Canada.