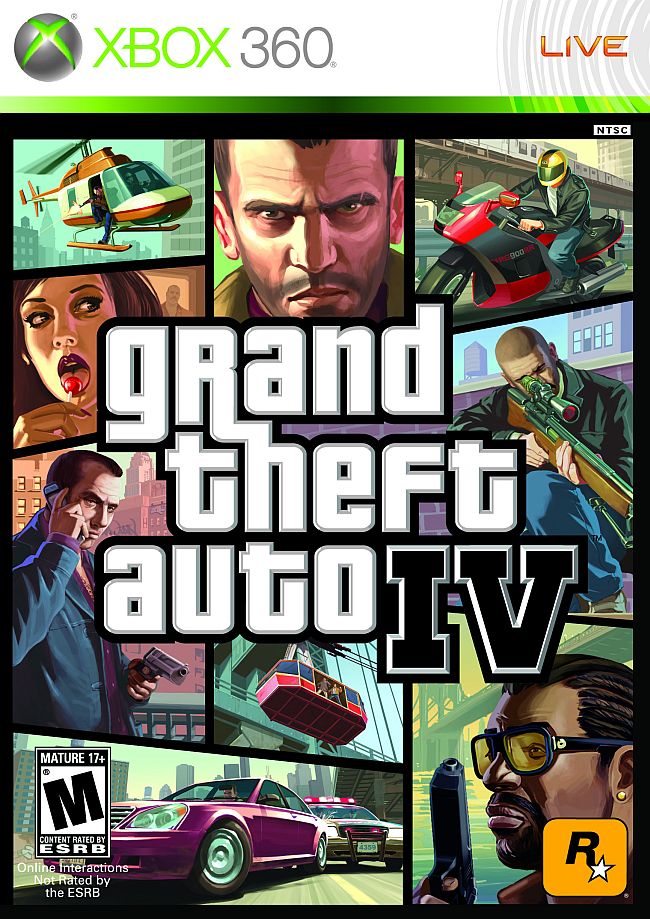 The Xbox Store Canada has some great deals on games for Xbox Live Gold members! Log into your Xbox Live account now and you could get exclusive discounts on games for up to 75% off the original price!
Find hot deals on games on the Xbox Store such as Grand Theft Auto IV for Xbox 360 for 75% off. Normally sold for $19.99, Xbox Gold members can purcahse it now for $4.99! One of the most popular games in the GTA series, this game follows Niko Bellic, an Eastern European, who goes to Liberty City to pursue the American Dream, and to search for the man who betrayed his unit in a war fifteen years prior. Upon his arrival, Niko discovers that his cousin's tales of riches and luxury were lies concealing struggles with gambling debts and loan sharks, and that his cousin lives in a dirty apartment rather than a mansion.
Other deals available this week include:
Xbox One

$55.99 for Grand Theft Auto V (reg $69.99)
$62.99 for GTA V and Shark Cash Card (reg $89.99)
$46.89 for The Elder Scrolls Online (reg $69.99)
$66.99 for for The Elder Scrolls Online Imperial Ed (reg $99.99)
$100.49 for for The Elder Scrolls Online Premium Ed (reg $149.99)
$23.99 for Trials Fusion: Awesome Max Edition (reg $39.99)
$10 for Forza Horizon 2: Storm Island (reg $19.99)
$3.49 for Forza Horizon 2: Alpines Cars Pack (reg $4.99)
$5.59 for Draw a Stickman Epic (reg $7.99)

Xbox 360

$25.19 for Grand Theft Auto V (reg $59.99)
$3.74 for GTA San Andreas (reg $14.99)
$2.99 for Forza Horizon VIP Car Pack (reg $9.99)
These offers are available for a limited time only. These offers are exclusive to Xbox Live Gold Members only.
Click here to view Xbox Store Canada deals.