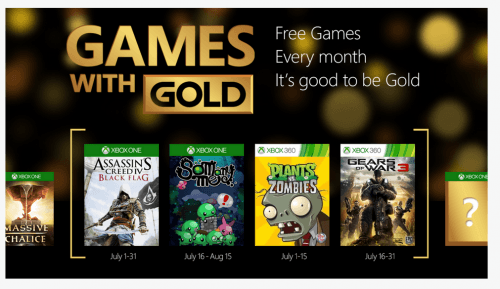 One of the best perks of being an Xbox Live Canada Gold Member is that you get free games every month as part of your membership. Memberships are regularly priced for about $60 per year, but the free games you can get as part of your subscription more than make up for that cost. In the past, Microsoft gave members 1 free Xbox One game and 2 free Xbox 360 games each month, but starting in July 2015, members will receive 2 free Xbox One games and 2 free Xbox 360 games!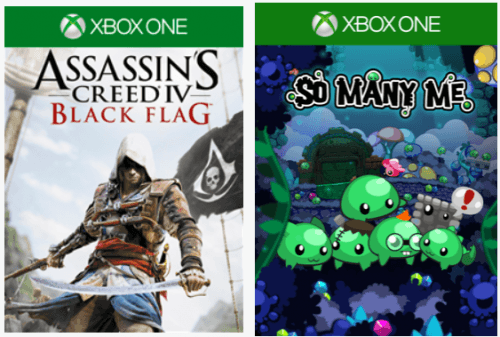 If you've got an Xbox One, Xbox Live Gold members can download the popular title Assassin's Creed IV: Black Flag (reg. $29.99) for free during the enture month of July. And from July 16 – August 15, 2015 you can download So Many Me (reg. $14.99).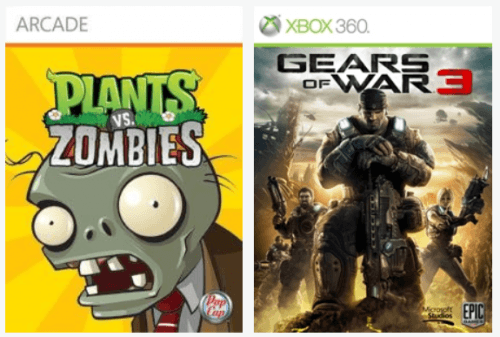 The free downloads for Xbox 360 include the super fun mobile game Plant VS. Zombies ( reg. $14.99) available between July 1 and July 15, 2015 as well as Gears of War 3 (reg. $19.99) available between July 16 and 31, 2015.
If you haven't upgraded to an Xbox One yet, there's no need to worry about losing out on your freebies. Simply redeem your free games either on Xbox.com or your Xbox 360. Then, if you buy an Xbox One in the future, you'll be able to find those games in your account and download them! You'll have a library of games ready to go as soon as you upgrade your systems.
For Xbox One owners, if you recall during E3 2015, Microsoft announced that they are introducing backwards compatibility starting this fall (or you can use the beta version now if you're an Xbox preview member). That means that you can take advantage of both the Xbox One and Xbox 360 freebies!
Titles are available as free downloads for qualifying Xbox Live Gold members in all markets where Xbox Live is available. Some regions may offer different titles depending on market availability.
Click here to read more about this Xbox Live Canada deal.