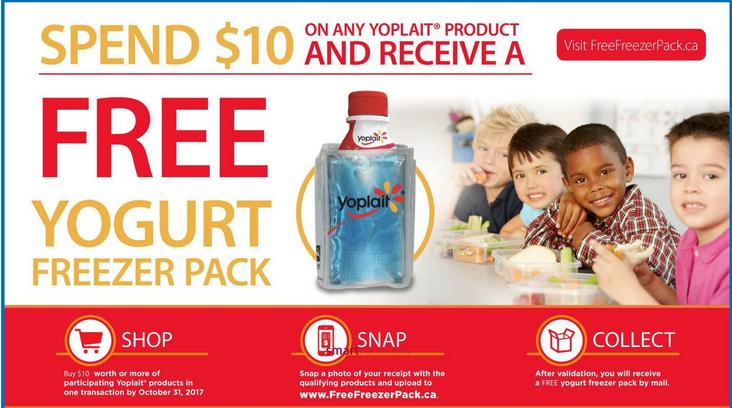 Yoplait Canada has a new promotion for a free item when you spend $10 or more on participating products. For a limited time get a free Yogurt Freezer pack when you purchase $10 worth of products and upload your receipt.
To claim your free Yogurt Freezer pack you must purchase the products before October the 31st, 2017, and the products must be purchased in one transaction and appear on one receipt. Take a photo of your receipt and visit freefreezerpack.ca to upload your receipt and submit your mailing information. Once your receipt has been validates, you can expect to receive your freezer pack by mail in a short while.
Qualifying products for this promotion include the following:
Yoplait Tubes
YOP Drinkable Yogurt
Yoplait Minigo Yogurt
Yoplait Minigo Drinkable Yogurt
Yoplait Whole Milk Yogurt
Yoplait Source Yogurt
Yoplait Creamy Yogurt
Yoplait Souce Greek Yogurt
Click here to submit your receipt.