York Photo Canada has two new deals available today where you can save on beautiful personalized gift items! For example, you can save 66% this lightweight blanket and pay only $19.99USD with the promo code SPBLANKET at checkout. This offer is valid until July 21, 2016 and is available to both new and existing customers. This offer has $8.49USD shipping to Canada.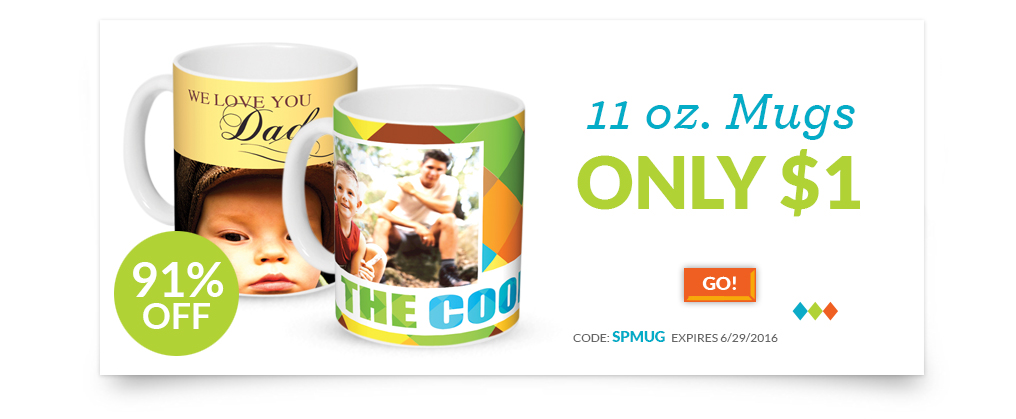 Also, get these fun 11oz Mugs for 91% off the original price and pay only $1USD! To get this limited time deal enter the promo code SPMUG at checkout. This offer expires on June 29, 2016 and is open to new customers only. This item has $7.49USD shipping to Canada.
York Photo Canada has various shipping rates.
Click here to shop at York Photo Canada.