Every time you make a purchase of $10 or more at Yves Rocher Canada, you will get to choose 1 of 4 different free gifts! Check them out below to see which one is right for you:
Shopping bag and umbrella duo: this free gift is perfect for the spring and what's great about the bag is that it folds up into a little pouch which is easily storable!
Nourishing 3-in-1 lotion which is designed to keep your skin nourished, protected, and smoothed.
3 mini products: Riche Creme, Naturelle Osmanthus floral perfume, and Hydrating Micellar Water to cleanse your skin.
Instead of a gift for yourself, you can give your gift to the earth by planting 6 trees for the planet! Yves Rocher has already planted 50 million trees, so if you don't need any of the products above, this is a great option!
If you happen to spend more than $45 at Yves Rocher Canada, you will get a second gift for free! Get this beautiful coral shawl which features a bright spring colour, soft fabric, and fringed ends.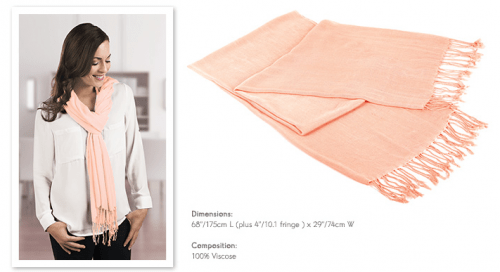 Yves Rocher Canada has FREE shipping on orders of $40.