Yves Rocher Canada has a number of deals, promos and freebies on right now that you'd be quite sad to miss out on, so I'll be sure to be as efficient as possible when listing these fabulous offers.
The first and arguably most impressive offer is the one where you can save up to 50% off in the Temptation Days sale. Here, you can grab skincare, body care, bath and hair care, makeup, and select perfumes for up to half-off the original price. This sale will only be around for a limited time though, with quantities selling out pretty fast. So if you see something at a price you like, I'd suggest adding it to your cart promptly!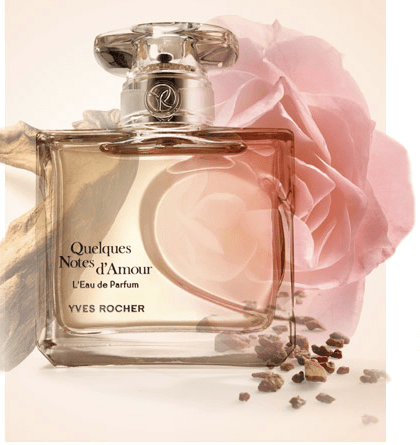 Another one of the great offers at Yves Rocher right now is the one where you can pick up a FREE bottle of Quelques Notes d'Amour Eau de Parfum (valued at $61).

This gift is just one of four that you'll be able to choose from, but I'd say the best bang for your buck considering there is no minimum value that must be added to your cart to qualify for it. You could add something as inexpensive as a $4 lip balm and still qualify for this hot freebie!
And if you spend $45 or more, you could pick up a second free gift (valued at $47) that would include the following:
Quelques Notes d'Amour Perfumed Shower Gel 6.7 fl. oz. Bottle
Quelques Notes d'Amour Perfumed Body Lotion 6.7 fl. oz. Bottle
Plus, Yves Rocher offers FREE shipping on all orders that are $40 or more.