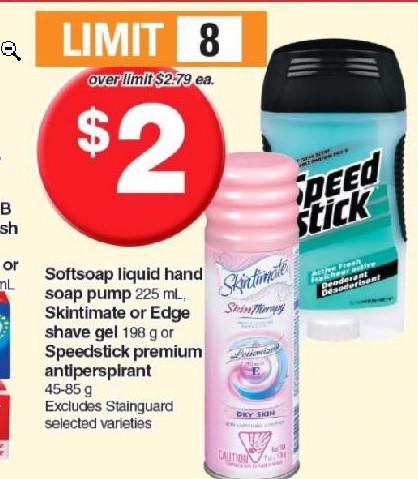 Thank you to forum member Ladybug2011 for posting about this offer on our forum. This week, Zehrs Canada has Skintimate or Edge shave gel 198g, on sale for $2 each. There is a $2 tear pad coupon out there are the moment, that if you are lucky enough to find, or already have, can get you free shave gel this week. Use the coupon with this offer and pay only the taxes.
The coupon is a tear pad that most people have found at Shoppers Drug Mart Canada. You may still be able to find some of these coupons in your area so take a close look. You can click here for an image of the coupon, which is for $2 off the purchase of any Schick Disposable Razor, Edge Shave Gel, or Skintimate Shave Gel.
Click here to view this offer in the Zehrs Canada flyer, valid August 19th to 25th.