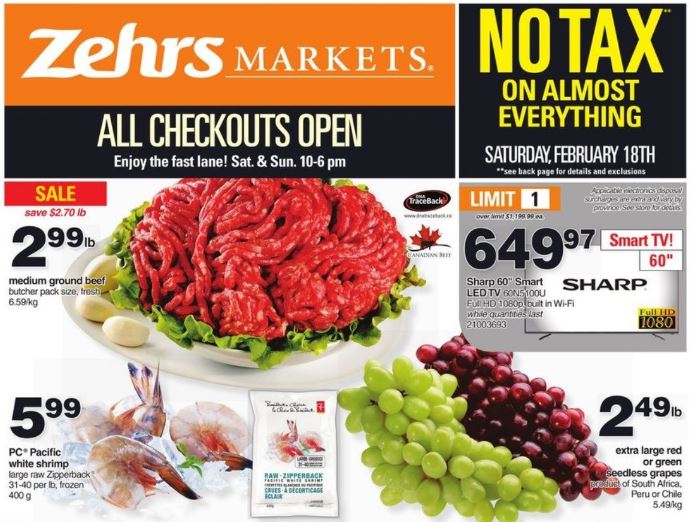 If you live near a Zehrs grocery store, it may be worth visiting on Saturday 8th February.  Unlike many of the recent Superstore promotions that were limited to select departments, Zehrs is offering a save the tax deal on almost everything in the store.
It is a great time to pick up promo deals for mail in rebates, pet food and other taxable items on your grocery list.  Grocery deals in the flyer that you may want to pick up include
Medium ground beef $2.99/lb
Post Cereal $1.67 (there is a $2 coupon valid for Sugar Crisp if you play their online game)
PC Chicken Strips or Nuggets $3.99
Nature Valley granola bars $1.49 (Thur-Sat)
They have several special deals on electronics plus an offer for 4000 PC Plus Points on PC Too Good To Be True Chicken Wings or Chunks.  See the entire flyer here.