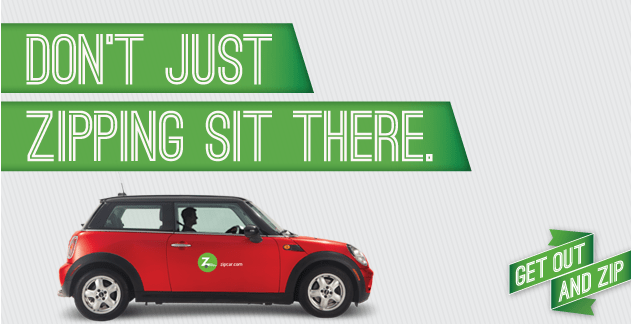 Zipcar Canada has a great deal! Sign up for a Zipcar membership and you will get $25 worth of free driving. This driving credit must be used within 30 days of joining. Zipcar is like having your own car in the city but with free gas and insurance! It is:
Convenient: 24/7 access to Zipcars parked all over the city. Load up at the store or zip out of town!
Simple: Reserve online, let yourself in with your Zipcard and drive. Yup, it's that easy.
Smart: Save cash! Gas and insurance are included in our low hourly and daily rates.
Fun: Drive MINIs, hybrids, pickups and more.
Click here to sign up for Zipcar Canada.