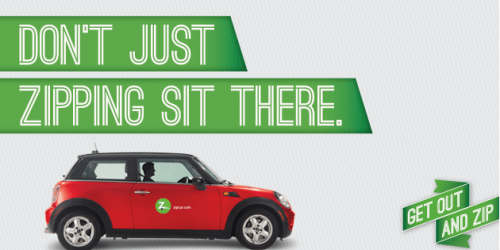 Zipcar Canada have a great deal going on! Join Zipcar Canada today and receive $25 free driving credit! Zipcar is convenient, simple, and smart. Your driving credit must be used within 30 days of joining Zipcar Canada. Reserve a Zipcar for as little as an hour, and up to 7 days. No need to pay for gas or insurance, what a relief! Run errands, visit friends or go on a spontaneous road trip. Hit the road with Zipcar Canada today to take advantage of the $25 free driving credit.
Membership from: $7/month or $70/year
Driving Rates from: $8-10/hour
Click here to join Zipcar Canada!