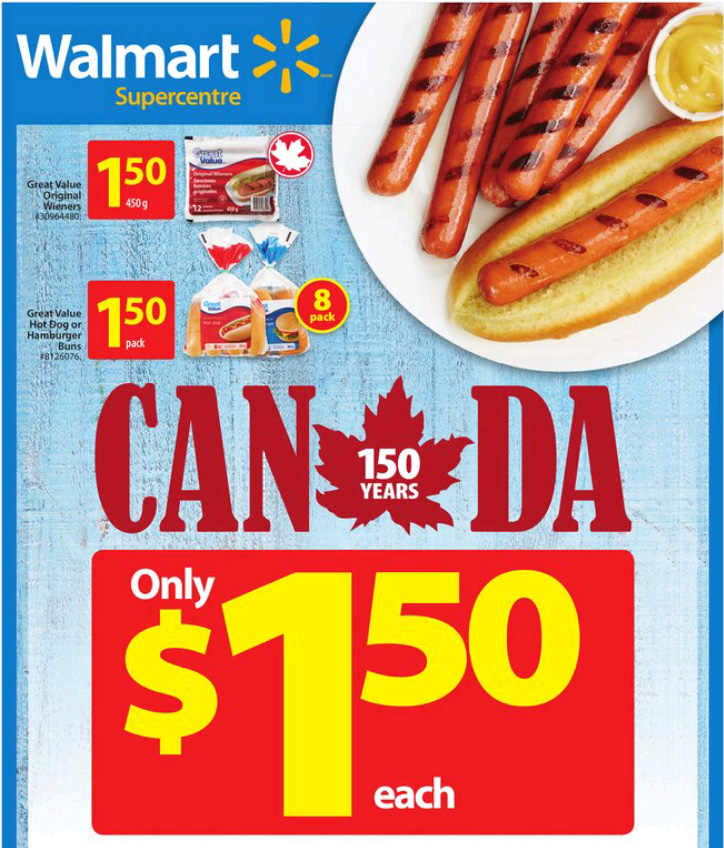 Walmart's Canada Day week flyer is looking like a good one. Kraft BBQ sauce is on sale for just $0.50 each, no coupon needed.  Bottles of Gatorade are just $0.99 and Oasis juice $1 each.
They also have many deals at $1.50 including pints of blueberries, Lay's chips, hot or mild Italian sausages, Minute Maid juice, Palmolive dish soap, SmartOnes frozen meals, Great Value wieners and hot dog buns, Philadelphia dips, Kraft dressings, Pringles and Nature Valley bars.
If you still need some Canada Day clothes to wear to the many celebrations on Saturday, they have a range of choices up to $26.97.  A number of these deals are special buys and will not be available later.  Stores often do not issue rainchecks or price-match special buys so you may want to shop early.  The flyer starts on Thursday 29th June.
The preview should be up in our flyer section soon!