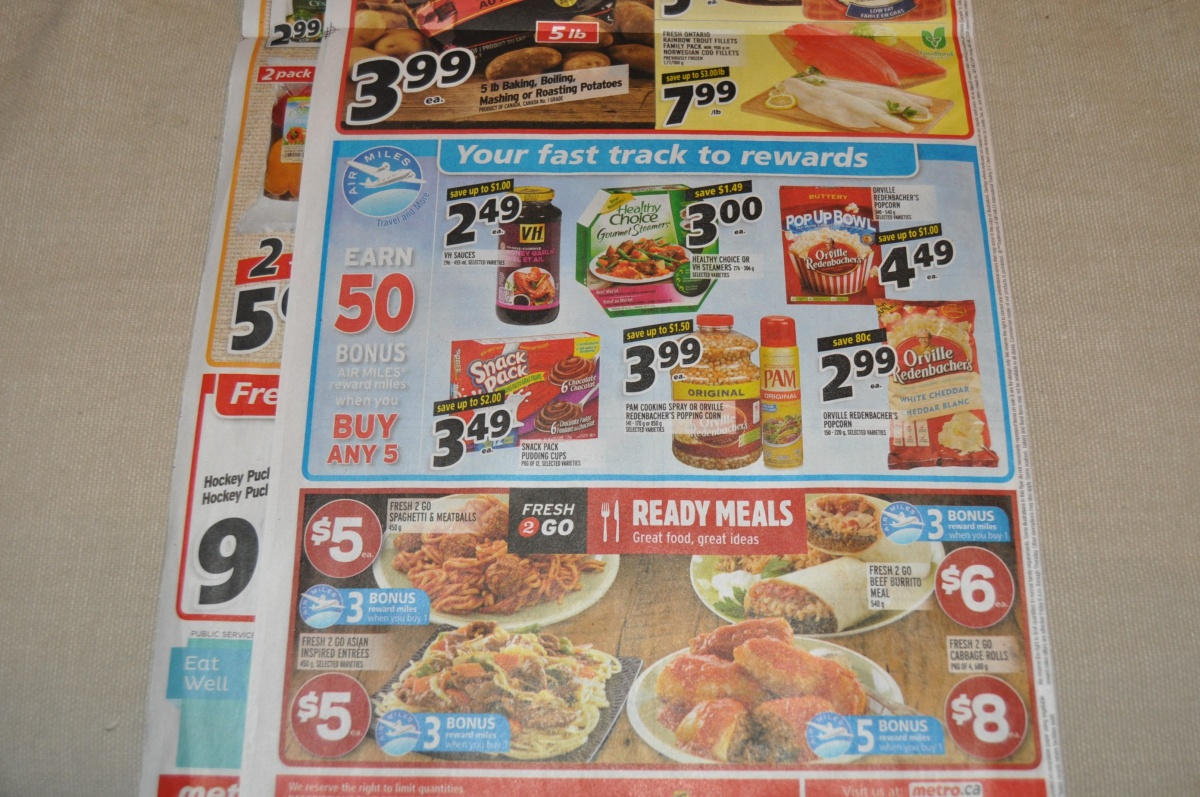 Beginning March the 14th, Metro Ontario has Healthy Choice Gourmet Steamers or VH Steamers on sale for $3 each. There is also a bonus air miles offer of 50 bonus air miles when you purchase five of these products. If you were to purchase five at $3 each it would cost you $15 and get you 50 bonus air miles. However, there are coupons which can lower your total out of pocket!
There is a coupon from a Smart Source insert that was available last year for $2 off the purchase of Healthy Choice Gourmet Steamers. These coupons expire March the 31st so this would be a great time to use them if you have any left. With five of these coupons you would pay only $5 for five Steamers and get 50 bonus air miles. This would essentially make them free since 95 air miles can be redeemed for $10 off, so 50 would be worth approximately $5.
There is also a tear pad coupon that you may be able to find in stores for $1 off the purchase of VH Steamers. I have recently seen this coupon at Metro. Purchase five VH Steamers for $2 each after coupon and get 50 air miles. This would make your cost about $1 each, still a great deal!