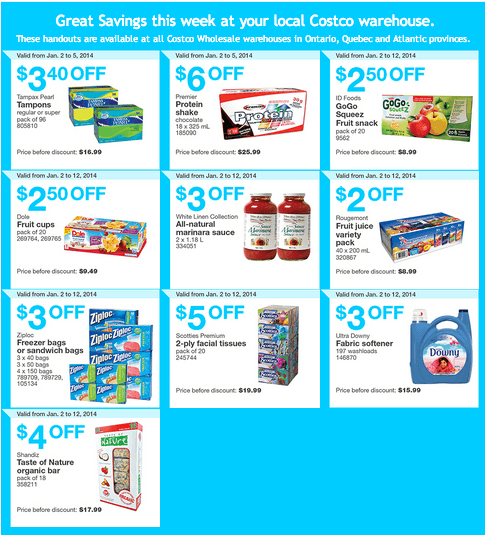 Great savings now at Costco warehouse Canada! These hand­outs are avail­able at all Costco whole­sale ware­houses in Ontario, Que­bec and Atlantic province from Thursday, January 2 to to Sun­day, January 5, 2014. Also, some of these Costco deals are valid until Sun­day, January 12, 2014.
Only Costco mem­bers may use these instant savings and Costco discount will be automatically added when you purchase any of these items.
Click here to view all Costco Canada fly­ers.