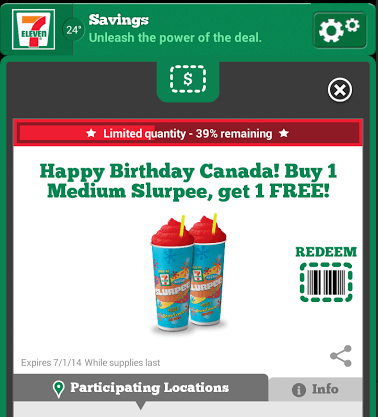 If you have the 7-Eleven app, pop by a store on your way to celebrate Canada Day and get a free medium Slurpee when you buy another one.  This offer is available once per customer (app account) and while supplies last today only.
Other current 7-Eleven app offers include
BOGO Muscle Mlk
BOGO Nestle Double Up
Mountain Dew 3/$3
BOGO Aero Table Bars
BOGO Doritos
BOGO Hershey Almond king size bars
Click here to find a store or download the app but go early, most offers are limited quantities.