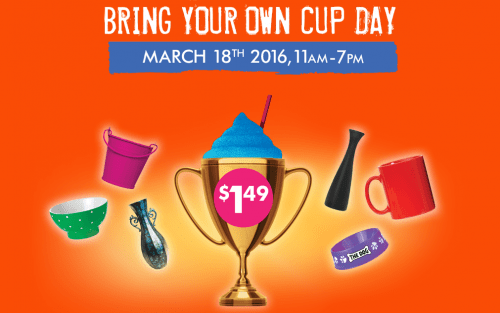 Today, March 18, 2016 between 11am and 7pm you can bring your own cup of any size from home to your local 7-Eleven Canada and fill it up with your favourite Slurpee combination for only $1.49! For example, you could bring a fish bowl, maybe an old sports trophy, or even a coffee pot!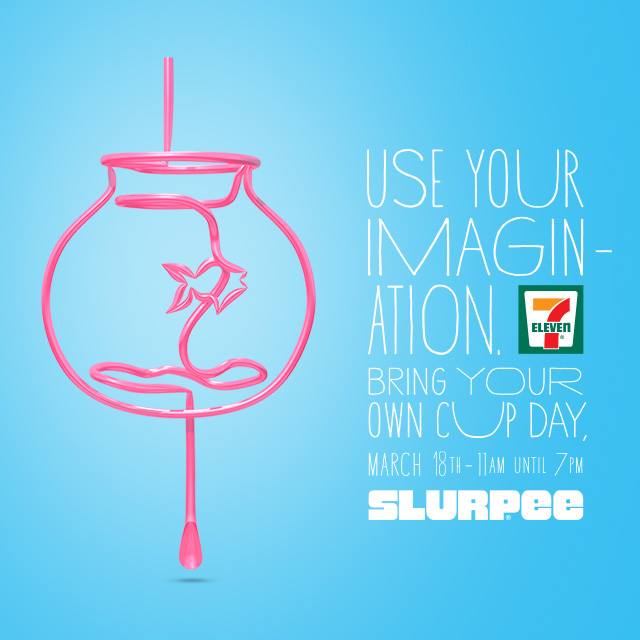 Keep in mind that they are a few rules to this event including:
Your cup must be less than 26cm in diameter.
Your cup must be fixed size and shapes (no inflatables).
Your cup must be food safe.
One cup per customer, per day. No refills available.
Click here to read more at 7-Eleven Canada.