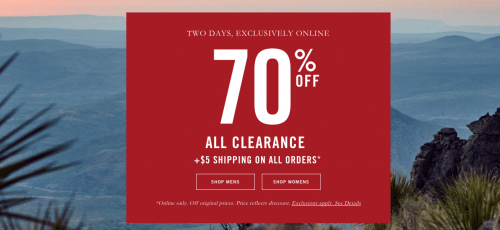 Abercrombie & Fitch Canada is having an online sale where you can save 70% off all clearance items! Plus, to make this deal even better, you get $5 shipping on all orders! Keep in mind that this is a 2 day sale that ends tomorrow, July 14, 2016. Also take note that the price shown reflects all discounts.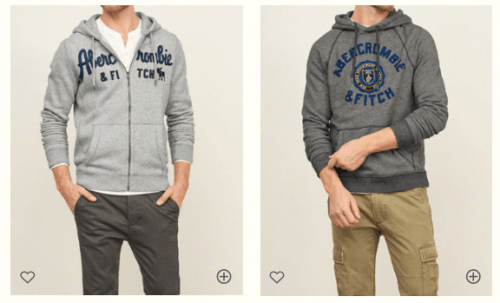 In the men's sale section, you can find these forever-famous Applique Logo Graphic Hoodies, which are now on clearance! The light grey hoodie on the left was originally $98 but is now on sale for $29.40. The dark grey hoodie on the right was originally $88, but is now on clearance for only $26.50!
In the women's sale section you can also purchase the popular hoodies! Both of these Logo Graphic Hoodies were originally $64 but are now on sale for only $19.20 each. Exclusively online, get these items before they're gone!
Abercrombie & Fitch Canada has $5 shipping.
Click here to shop at Abercrombie & Fitch Canada.