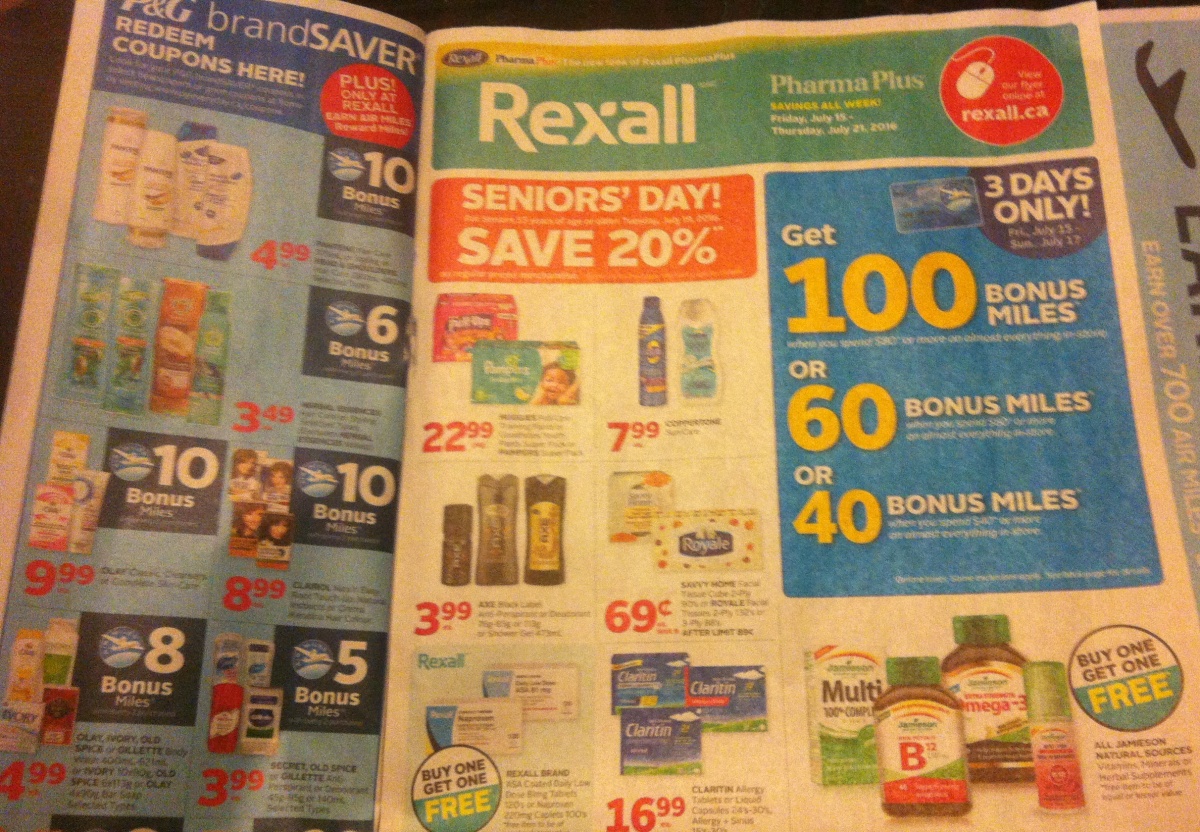 Here is a look at the Rexall Ontario flyer, valid July the 15th to the 21st. There is a three day Air Miles promotion this week which you might want to take advantage of if you are an Air Miles reward miles collector. From Friday July 15th, until Sunday, July the 17th, get 100 bonus Air Miles reward miles for every $80 you spend, or get 60 Air Miles with each $60 purchase, and 40 Air Miles with your $40 purchase.
There are some great week long prices this week so you may want to purchase some of the following items to get those bonus Air Miles:
Pampers or Huggies super boxed diapers $22.99
assorted cleaning products such as Comet, Arm & Hammer baking soda .99
Wonder Bread $2.29
Vitabath, Be Delectable, Calgon, or J.R. Watkins buy one get one 50% off
Royale facial tissue .69
Royale Bathroom Tissue or Tide $4.99 (FRI-SUN)
Pampers Wipes $3.99
U By Kotex $3.99
KIT bath sponges .99
Poise or Depend products $14.99
Click here to view the Rexall Ontario flyer valid July the 15th to the 21st.