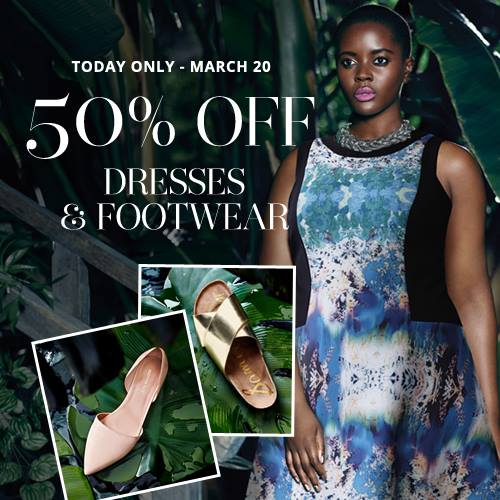 Today only at Addition Elle Canada they are doing the very wise move of offering a combined sale on dresses and footwear, as they must know that the two simply cannot exist in a complete outfit without the other. This sale, where you will be able to save 50% off the regular price, will only be available until 11:59pm EST if you are shopping online, or until the retail locations close at your local mall.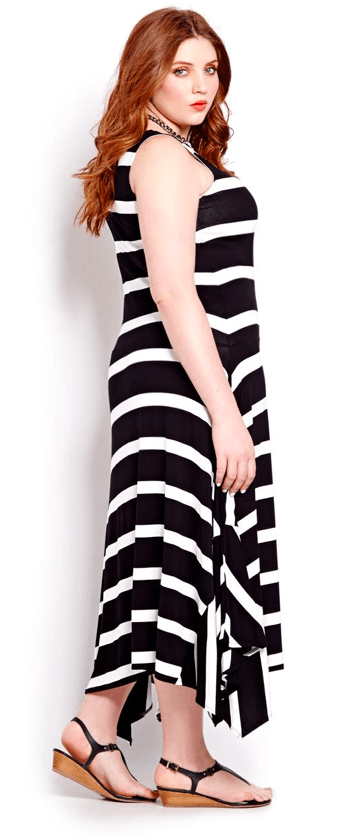 The discount will also already be reflected in the advertised price, so you needn't worry about entering a promo code at the checkout when you are settled upon what you are going to take home in this half-off sale. For those of you who may be heading south in the next coming weeks, you will definitely want to check out the selection of maxi dresses that Addition Elle has to offer. This sleeveless striped maxi dress (now only $42.50)would be ideal for those dressier nights when you go out down south, as the romantic details of the handkerchief hemline add an element of class to the more casual look that the maxi dress tends to evoke.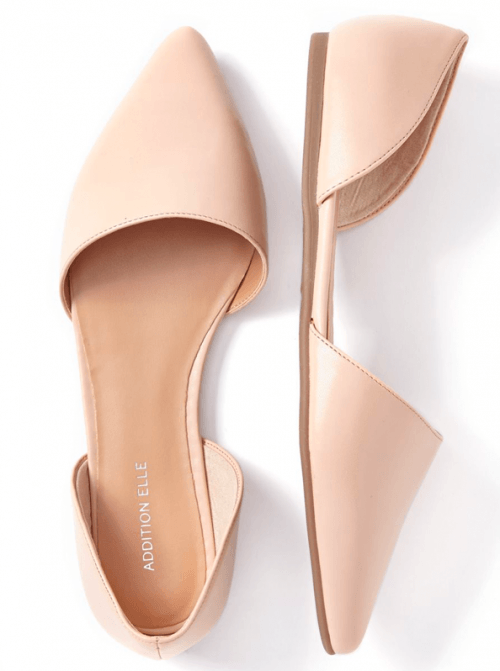 To complete your maxi dress outfit, you could then match it with these beautiful D'orsay flats (now only $40) from Addition Elle's footwear sale. Though they are offered in the black colour as well, I found the muted blush pink to offer a finer balance between casual and dressy.
For some last minute cheap deals, you can also shop within Addition Elle's sale section, where they have taken an extra 50% off the already reduced styles.
For the next month and a half at Addition Elle Canada, they will be running a promo code that will secure you FREE-shipping on all of your orders with no minimum purchase required. Normally, Addition Elle doesn't offer free-shipping to their shoppers unless they spend a minimum of $100, so by offering the promo code, SHIPPINGONUS, for all orders. This FREE-shipping offer from Addition Elle will be valid through till May 2nd, 2015.