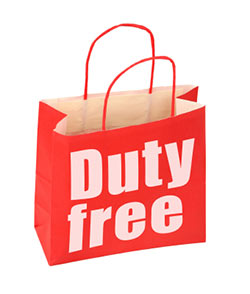 I heard about this sale from my mom who just left on a vacation.  Air Canada is having a pre order duty free sale.  What is this all about you ask?  Well  pre ordering of certain duty free products  can be done up to 96 hours before your international flight from Canada..  By pre ordering you can save 50% off your second item.  The second item has to be the same item as the first one to receive the discount.  This is certainly an amazing deal for anyone who is going away and usually picks up duty free while they are gone.  Items are guaranteed in stock and the website states you can earn Aero Plan miles faster.
Click here to shop Air Canada's Online Duty Free Boutique.
Some of the deals offered:
Crown Royal 1L  whiskey 1 for $23 or 2 for $34.50
Ron Zacapa Solera 1L rum 1 for $53 or 2 for $79.50
Baileys Irish Cream 1L 1 for $23 or 2 for $34.50
This is just some of the deals offered.  Check out the link above for all the deals offered.
The expiration date of this deal is unknown.