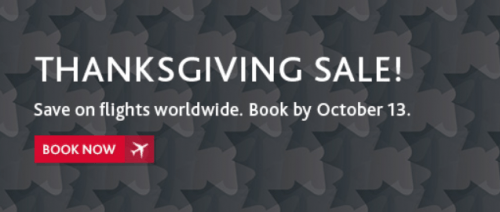 Air Canada has some great deals on flights available online this Thanksgiving weekend! Head online to Air Canada and you could save on flights in Canada or around the world when you book by October 13, 2015!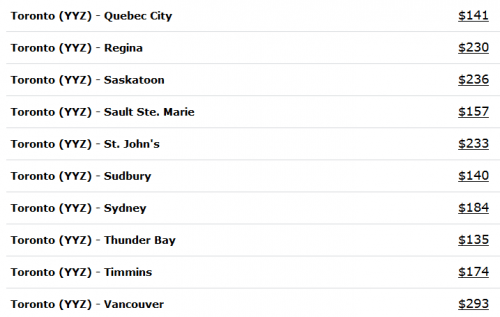 If you're looking to save on flights within Canada, Air Canada is offering deals on flight from Toronto to Quebec City for as low as $141. You can also fly from Toronto to Thunder Bay for as low as $135. If you're looking to fly across Canada, you can also pick up a deal on tickets from Toronto to Vancouver for $293, which is a good $30 less than the fares have been for the past few weeks during weekly sales.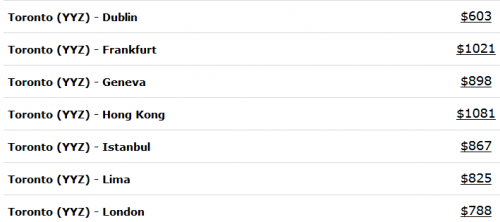 Many of the better deals during this sale are on Air Canada's international flights. You can purchase round trip tickets between Toronto and Dublin for as low as $603, or Toronto to Rio de Janeiro for $663. Many of these flights have their own dates which you can book this deal, as well as their own expiry dates, so be sure to check you're desired location to make sure you don't miss out on these offers.
Most of these offers end October 13, 2015. End dates on international flights may vary by route. Black out dates may apply. Prices depend on seat availability. Additional charges may apply.
Click here to view deals on flights from Air Canada.