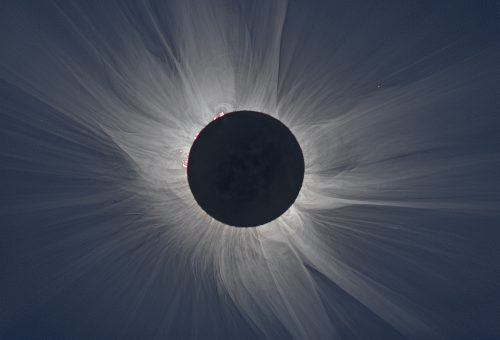 Today, Monday at around 2:30pm EST, the afternoon sky will darken in a rare moment where the moon moves between the earth and the sun, known as a solar eclipse. The moon's long shadow will cast across most parts of the U.S., though you will be able to catch some of the effects of the solar eclipse in Canada as well. People residing in Victoria will have the best chance of seeing the full solar eclipse, while people in Iqaluit will have the most reduced chances of seeing it.
As you've probably heard from the warnings, solar eclipses can cause blindness in some instances if you look directly at the sun without proper eyewear protection. Some schools and daycares will actually be letting the kids off early so they can be with their parents to watch the eclipse.
The next solar eclipse is not going to be until 2024, but that one will be less visible to us North Americans so I suggest you take an hour or two off tomorrow afternoon to grab a sneak peek of this rare astrological occurrence.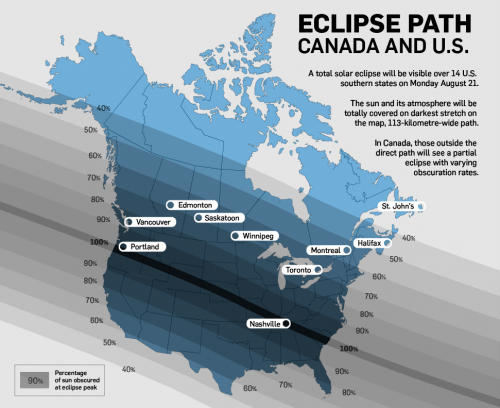 CTV News has put together this helpful graphic, which you can use to track where and when you should be for optimal viewing of the solar eclipse tomorrow.