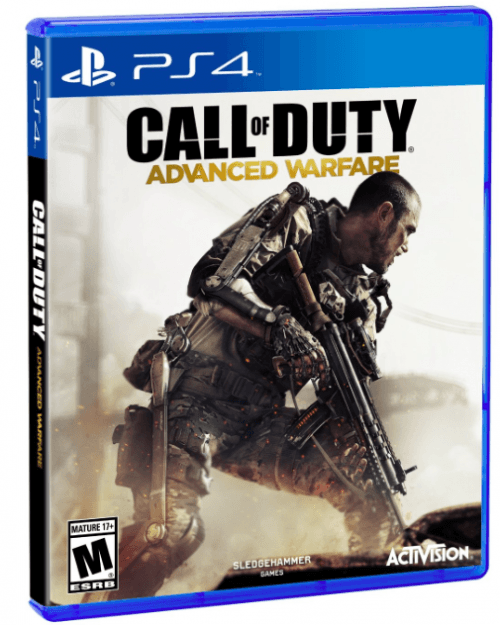 Amazon.ca has got you set up for any games you may want to purchase for your new consoles this year, both PS4 and Xbox One, as when you buy 2 or more from their list of selected games you will get 20% off your entire order.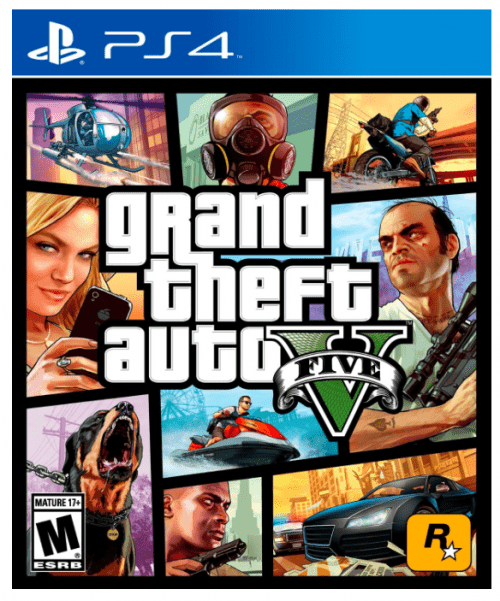 If you were one of the people fortunate enough to pick up the Xbox One console yesterday from the Microsoft Store-or any of the other vendors selling the bundle for $449- then you'll know that games for these systems do not often come by very cheaply (which is probably where the retailers make most of their money).  That is why an offer like this really stands out, particularly because they are offering not only games for newer consoles, but also on hot games like Halo: The Master Chief Collection for Xbox One and Grand Theft Auto V for PS4.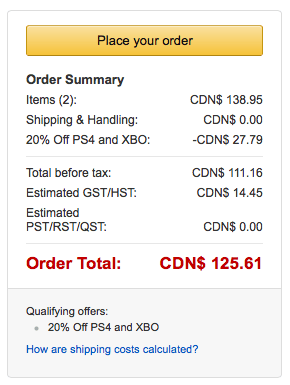 I was able to get both Grand Theft Auto V and Call of Duty: Advanced War Fare for PS4 (both highly rated games) for only $111.16 (before taxes), which would've been $138.95. As you can see from this list, the games are only available in the Xbox One and PS4 format.
Amazon.ca will also be offering free-shipping on these items since they are above $25. You can add more games if you see more that you'd like to have, but remember you must have a minimum of two.
Click here to begin shopping at Amazon.ca for the 20% sale on PS4 and Xbox One games.
Also, click here to view all Amazon Canada Deals Of The Day.