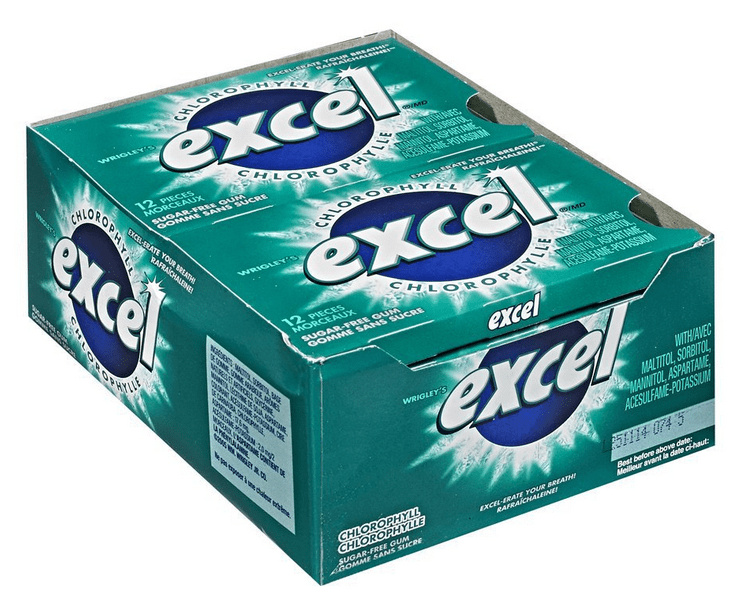 There is an amazing deal on Excel Sugar Free Chlophyll gum on Amazon.ca right now.  Get 12 packs of this Excel gum for only $5.80 plus free shipping when you spend $25 or more (or have Amazon Prime).
This deal is available only on this variety, and like all Amazon deals, the price is not guaranteed and will not last so shop now if you want to snag this bargain.  At this price, people will likely use it as an add-on to get to free shipping as it is something people will actually use, so is likely to sell out even sooner than their usual deals.
Each pack contains 12 pieces of gum, for a total of 144 pieces for $5.80 so click here to Excel-erate your breath for less on Amazon.ca!