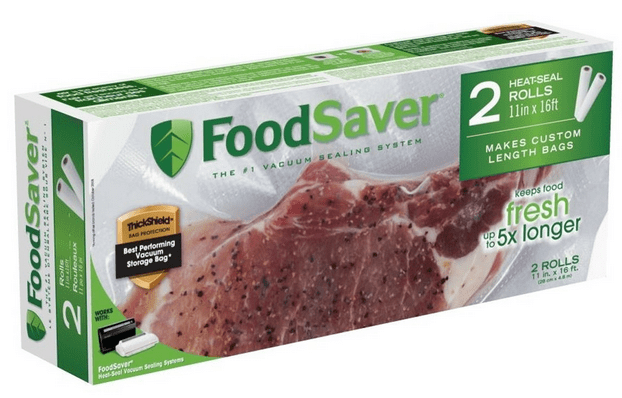 If you use a FoodSaver to vacuum seal your food storage, check out these amazing deals from Amazon.ca today.  Many of the FoodSaver products have dropped to the best prices sold on Amazon.ca and much lower than other stores currently selling them.
Many of the FoodSaver vacuum sealing systems are also on sale, but not as deeply discounted as the accessory bags. Click here to see all FoodSaver items available from Amazon.ca.  As always, Amazon's prices update several times an hour, so act soon if you want these prices.  Often their pricing is available only on a certain quantity and they will still be in stock at a higher price later.
These items ship from Amazon so are eligible for free shipping when you spend $25 or more.  Subscribe for regular delivery at this price and save an extra 5% too.