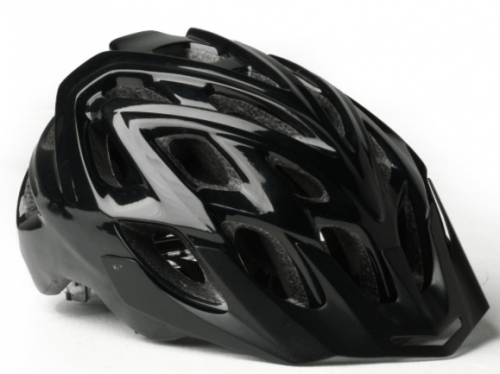 With the snow melting, and the temperature rising a few centigrades past the freezing point, that means a lot more of us will be jumping on our bikes in lieu of our feet (or cars) for our morning commute each day. That should also mean that we are strapping a helmet to our head as we brace the day ahead of us. If you're on the market for a new, and safe, helmet then you should check out this Kali Protectives Chakra (black) helmet (in small/medium).
Ordinarily, the Kali Protectives Chakra Helmet would sell for $60, but right now it has been massively discounted on Amazon.ca to be just $19.51; a total savings of $40.49. This helmet is lightweight enough that it won't weigh you down, as it is only 299g, but it is also composed of an ultra lightweight polycarbonate outer shell and composite fusion technology so as to ensure that you receive the toughest protection for whatever kind of road ahead you may be facing.
Amazon.ca offers free-shipping on all orders that are $25 or more, so you could try to find a small $5 filler item if you'd like to qualify for this minimum, or simply pay the shipping and handling fee.
Click here to buy the Kali Protectives Chakra Helmet (black) from Amazon.ca.