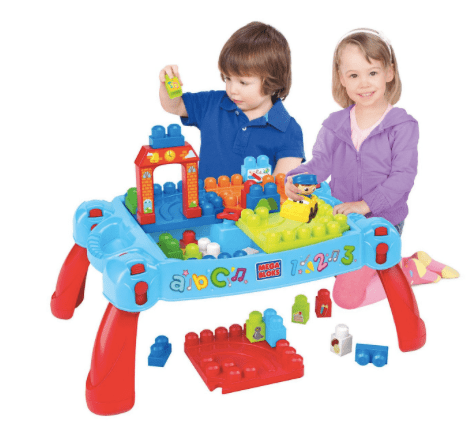 Walmart Canada is one of my favourite places to shop around for awesome deals on popular toy brands, as it seems they are constantly adding new toys to their clearance sale. For instance, in today's deals I was able to find three different toy sets on sale for up to 45% off the original price.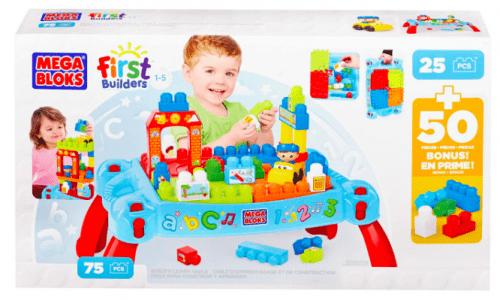 The first toy set was this 25-piece Mega Bloks First Builders Build n' Learn Table, which was originally being sold for $25, but is now on sale for just $15. This 40% come down in price is quite significant, especially when you consider that this same set is currently being sold on Toys R Us and the main Mega Bloks site for the retail price of $47.99. This means that if you were to purchase the set from Walmart, you would be saving yourself $32.99.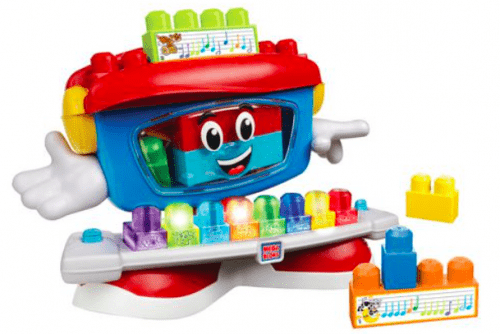 Another great Mega Bloks set that Walmart had available was this First Builders Billy Beats Dancing Piano, which is currently on sale for just $25 (regularly $44.93). There are three different modes of play for your child on the Dancing Piano, Dance with Billy, Teach Me and Free Play, and the piano already comes pre-installed with 8 different songs. The Mega Bloks sets are all compatible with one another, and in this particular set you can tuck away your Building Bloks pieces beneath Billy's red hat for safe storage.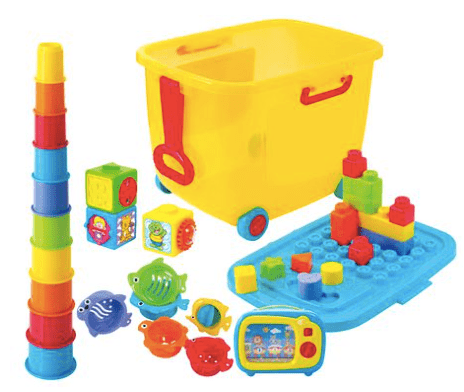 The last toy I found was this Playgo Toy Wagon Gift Set, which is now on sale for just $30, though it would normally retail for $50 (as it is currently selling for the retail price of $49.99 on Sears.ca). The Playgo Toy Wagon Gift Set comes with 34 different pieces, all of which perform a variety of tasks like stacking, nesting, sorting and even winding up.
Walmart Canada no longer offers free-shipping on all of their orders with no minimum purchase required. Instead, they are offering free-shipping on orders that are above the minimum threshold of $50. If you were to combine all three of these toy sets you would meet the minimum requirement, and would also save yourself a total of almost $50.
Also