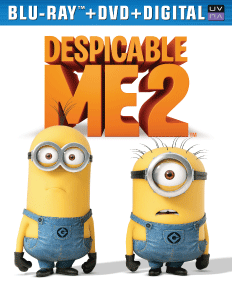 Amazon.ca has another movie cash offer where if you buy a select movie or Blu-Ray you'll receive $7.50 in movie cash from Cineplex to go see Despicable Me 2 in theatres.
Your options are more limited on this one, as you'll either have to purchase Despicable Me, The Lorax or Hop titles in various formats to qualify.
How It Works
Step 1: Complete your purchase of any of the movies below between between June 21, 2013 and August 12, 2013.
Step 2: Once shipment of the movie occurs you will receive an e-mail within 48 hours containing your Cineplex code. Click the link contained in the email to go to the website www.cineplex.com/DespicableMe2 to redeem your code.
Step 3: On the www.cineplex.com/DespicableMe2 website, follow the instructions to enter your Cineplex code and other required information and print your ticket(s).
Offer expires and must be redeemed by the earlier of either August 31,2013 or when the movie is no longer available in theaters.