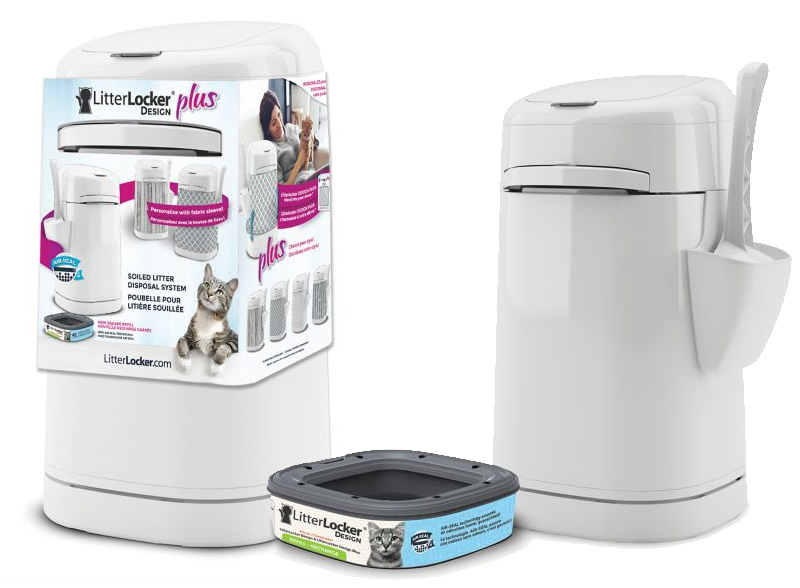 As we head into the warmer months, anyone with a cat will be aware of that telltale litterbox smell as humidity hits.  Litter Lockers have come a long way since that ugly white and blue plastic wheel contraption and for a limited time, you can pick up a Litter Locker Design Plus for only $12.99 on Amazon.ca.
This more streamlined design looks like a garbage can and has a better airlock system than the old wheeled Litter Locker.  If you don't like the plain white design, you can add on one of four fabric sleeves with various designs to change up the look too.  The square design of the refills make scooping easier, as does the large included scoop.
So lock in those odours and bacteria until garbage day for less and pick up a Litter Locker Design Plus from Amazon.ca for just $12.99 here.  As always, prices on Amazon fluctuate regularly so act fast if you want one.