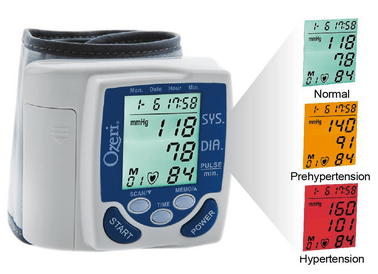 Amazon Canada is offering Ozeri cardioTech premium series digital blood pressure monitor with color alert technology for only $ 42.95 (Save $ 57.04 – 57% off). Shipping is $5.80.
The Fine Print:
Product Features:
Portable, accurate, and simple-to-use wrist cuff design with clinically proven technology.
Advanced Color-coded Hypertension Indicator that color codes the Systolic and Diastolic readings according to green (normal), orange (prehypertension) and red (hypertension) levels.
Stores 80 blood pressure readings (40 x 2 users) with date and time recordings.
New MWI (Measure While Inflate) technology automatically inflates to the appropriate level (no adjustments required) while reducing measurement time.
Automatic irregular hearbeat (Arrhythmia) detection and new push-button access to averaged blood pressure readings.