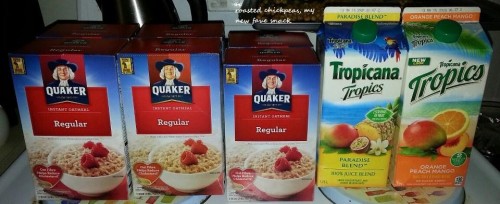 Using coupons with  sales and other deals is the best way to use coupons.  Forum member IRefuseToPayFullPrice did just that when she found Quaker oatmeal on sale for $1 box and used coupons for a free Tropicana Juice when you buy three Quaker products.
6 box of Quaker oatmeal at $1 each = $6
2 cartons of juice at $4.27 each = $8.54
Total paid for items = $6
As you can see from her full brag (click here to see it), she also used coupons on her other items bought.
Did you know that you can get paid if we feature your brag on the blog? Click here for details.