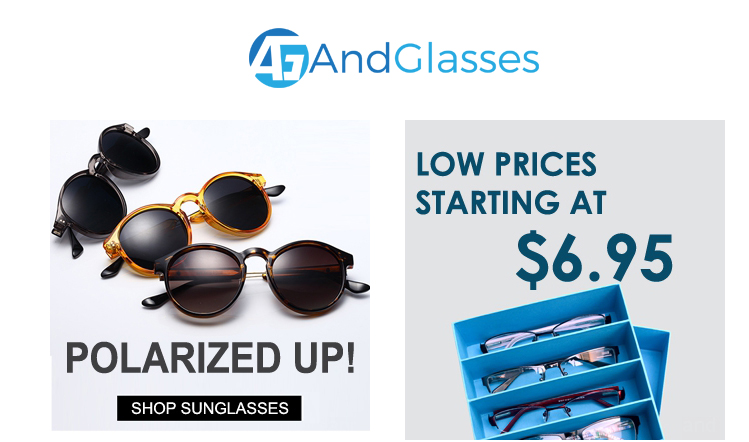 AndGlasses.com have great prices on prescription glasses and polarized sunglasses! The value-added lenses packages start at only $6.95 for the prescription glasses. Right now, they have a promotion where you can save an extra 20% OFF when you use the promo code BF2015, this deal ends on December 5, 2015. AndGlasses.com also have a deal for first time customers where you can save 15% OFF your purchase when you use the promo code WELCOME15. Additionally, shop over $49 and you will get FREE shipping.
AndGlasses Canada is an online eyewear store from British Colombia that offers affordable prescription glasses online. Check out AndGlasses' website and Facebook page to learn more. They also have weekly giveaway activities on their Facebook page where you get a chance to win free prescription glasses.
Shipping is FREE on orders over $49.
The extra 20% off promo code BF2015 is valid from now to December 5, 2015.
Click here to start shopping at AndGlasses Canada.