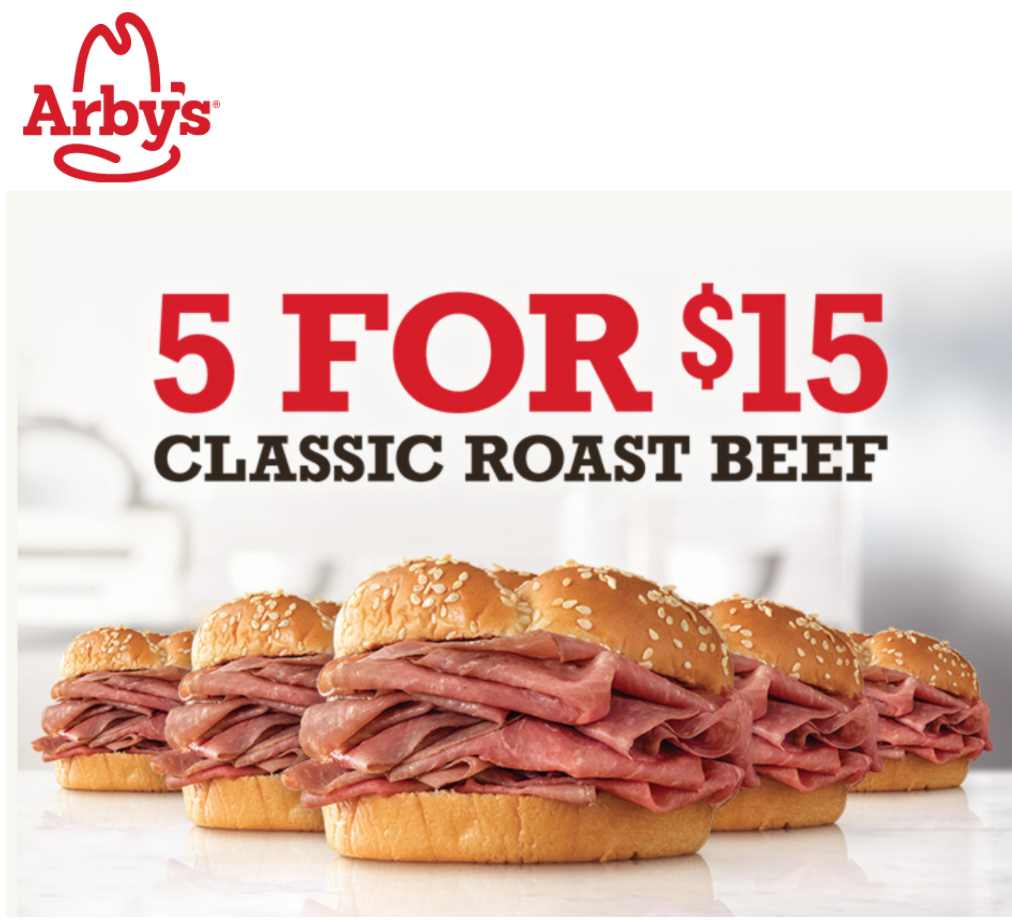 Arby's Canada has a great 5 for $15 promotion available now, where you can get 5 Classic Roast Beef Sandwich for $15.
This classic roast beef sandwich is thinly sliced and piled on a toasted sesame seed bun. Try it with delicious Arby's Sauce, or for an extra kick go with the zesty Horsey Sauce.
This offer is valid for a limited time at participating locations.
Click here to find Arby's Canada restaurants near you.