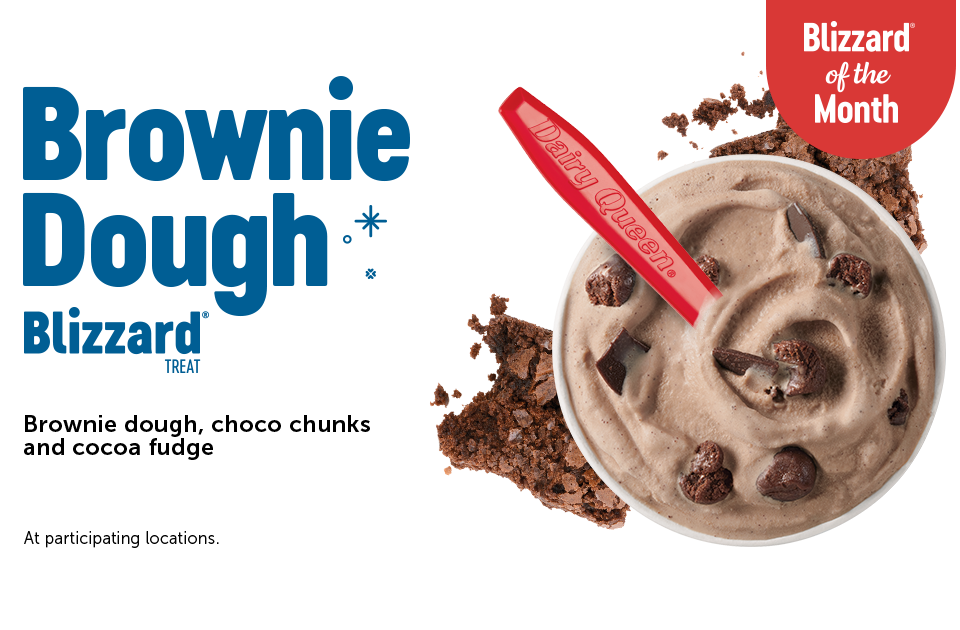 Enjoy the taste of Brownie Dough in every sweet spoonful of this returning favourite at Dairy Queen Canada. Made with brownie dough pieces, choco chunks, and cocoa fudge so every single bite is full of brownie goodness. Grab the Brownie Dough Blizzard® of the Month today at your DQ® store!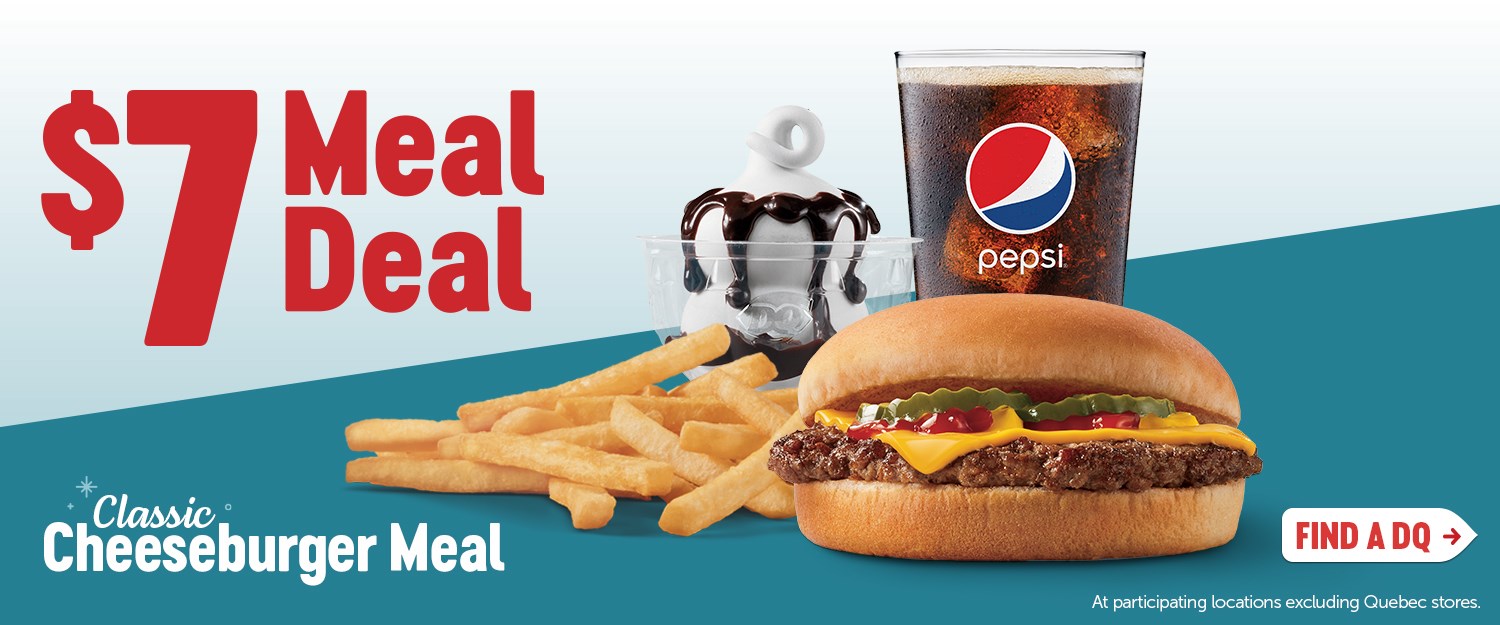 CLASSIC CHEESEBUGER $7 MEAL DEAL: 100% all beef patty topped with processed cheddar cheese, ketchup, mustard, and pickles on a warm toasted bun. Meal is served with fries, a drink and a sundae – All for just $7!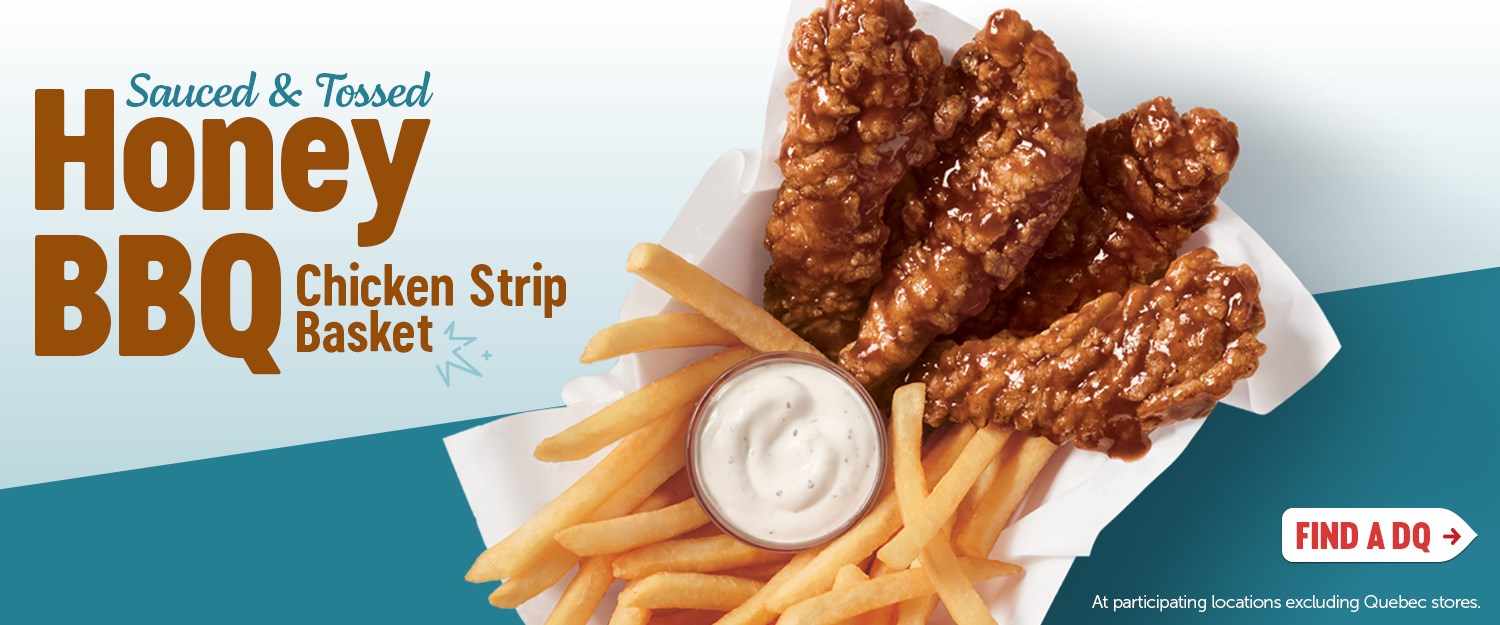 A DQ signature, all white meat seasoned chicken strips tossed in a Honey BBQ Glaze, sered with crispy fries and your choice of dipping sauce
Click here to find a Dairy Queen near you.