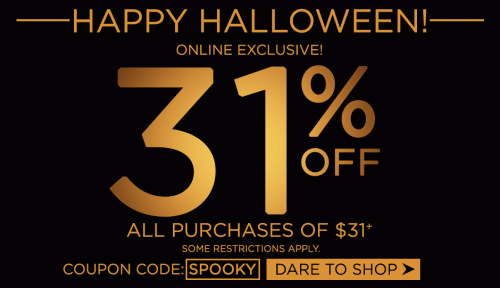 Ardene Canada is having a special Halloween offer today, but only for their online shoppers, as you will be required to enter the promo code, SPOOKY, at the checkout to qualify for the deal. When shopping online today, you can save 31% off when you spend, you guessed it, $31 or more.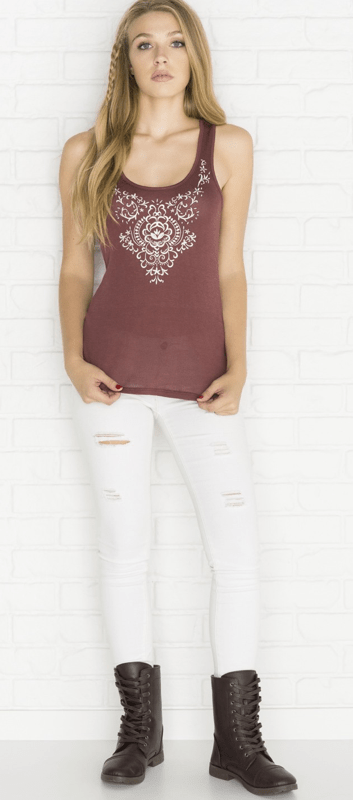 There are a number of hot offers floating around Ardene right now on top of their one-day Halloween promotion. For instance, embellished tanks like this embroidered knit tank are being sold in an offer of buy one, get one for $1. This tank is $14.50, but when you stack it with a qualifying top the second item that is of equal or lesser value reduces to being just one dollar.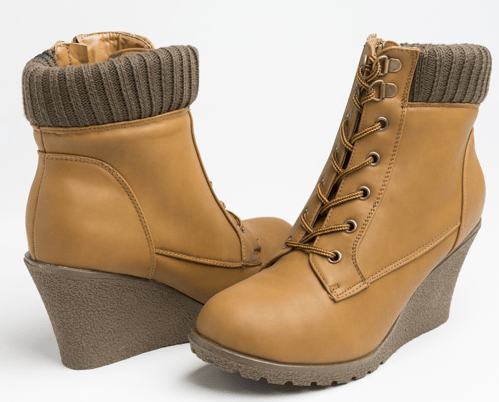 Another hot offer that Ardene has going on right now, that you could easily stack with the Halloween promotion, is their buy one, get one 50% off sale on boots. These laced wedge booties are usually sold for $39.50 USD, so you could use just the SPOOKY Halloween promotion on them. Or you could stack these boots with another pair of boots, like these tall brown leather boots (regularly $49.50 USD) and only pay $47.78 USD when you also use the SPOOKY promo code. Without either of these promotions, your total would usually come to $89.50, meaning you'll be saving $41.22!
Ardene is also offering free-shipping on all orders that are $25 or more, so if you qualify for the Halloween promotion you will automatically qualify for free-shipping as well.
Click here to begin shopping online at Ardene Canada.