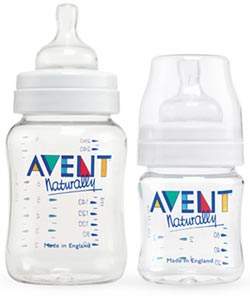 Update: Thanks Christy for the new phone number and updated info 🙂
Avent is giving away samples of their new Magic sippy cups. There's a 7oz one with a soft spout for infants and a 9oz one with a hard spout for toddlers.

They are BPA free.

Call the number and they will send 2 free sippy cups. The new Canadian number is 1-866-624-1906. ..call them if you are interested!
——
Bumping this freebie up since everyone has managed to order it so far 🙂
Thanks ONmomofthree and christine17 for letting us know about this freebie
If you call 1-800-843-2174 and speak to a consumer care representative they will send you out free samples of their BPA-free bottles and sippy cups.
This is a full page ad in today's Ottawa Sun.
Click here for more details about this Avent freebie on the forum