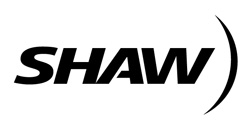 Thanks philelmo, who works at Shaw, for notifying me of this awesome deal 🙂
This year includes a good deal on phone. As usual, the rules are you must do it instore and show valid student ID, although some people are successful doing it over the phone (CSR's who don't read). Must prepay 8 months of service, but some people say they can get monthly (again CSR's who don't read). Yes, Basic cable is going up by $7 vs. the old student discount. Good luck, have a good school year!
"Back to School Triple Play 2007"
Offer number: 37
Promotion period: Aug. 5th – Oct. 15th (possibly different start dates in different regions)
Triple play (phone/inet/tv): 70.95 x 8 months = $567.60
Breakdown:
1. TV
i. Basic = 16.75 x 8 months = $134
ii. Full = 28.75 x 8 months = $230
2. Inet
i. HS = 22.45 x 8 months = $179.60
ii. HS + X = 32.45 x 8 months = $259.60
3. Phone
i. DP Lite = 19.75 x 8 months = $158
a. Add call waiting and voicemail = $5.95 x 8 months = $47.60
DP Lite includes call forwarding, three way calling, caller id, call return, and 4 cents to all of North America and many other countries. To find out which countries, go to: Here
Use the bottom drop down menu, if you select a country and the landline price is 0.00*, then it is 4 cents/minute.
Note: Students can combine multiple services or purchase any service standalone (TV/Inet/Phone)
Q. What happens when the 8 months are over?
Promotion codes will auto-expire and regular billing begins. So, if the student is going away for the summer, they need to call Shaw to have the account closed. Each system is responsible for contacting and switching customers to the appropriate bundle/package after the 8 months. Please note, these accounts will appear on the weekly exception reports distributed by the Account Errors Team and do not need to be manually tracked.