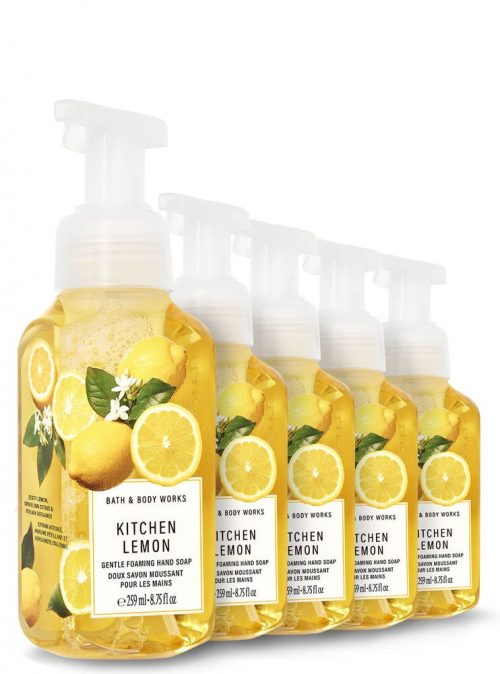 Bath & Body Works Canada has a great price on this 5 pack of foaming hand soaps at the moment, and there is a coupon code that you can use with this offer as well! The 5 pack of Kitchen Lemon Foaming Hand Soap is currently on sale for just $13.00, a savings of 50%.
If you don't happen to have a code from signing up for the email newsletter, there is a code for 20% off that is valid right now. Enter SELFCARE at checkout and you will get an additional 20% off your entire purchase. Unlike the email sign up code, you will still have to pay shipping with this code though.
A variety of 3-wick candles are still on sale for $11.95, and these would be $9.56 each with the 20% code. If you have an email code you would get 20% off plus free shipping when you spend $50. If you haven't signed up for emails make sure to do so! You won't receive the code immediately but you will have it for future use in case a great deal comes up.
Click here to get this five pack of foaming hand soaps from Bath & Body Works Canada.