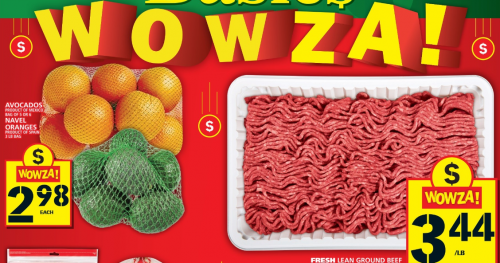 This week Food Basics Ontario has bags of five or six avocados advertised for $2.98, but you can get them for just $1.98 each if you price match this ad at No Frills Ontario!
You will have to purchase four bags to get the price of $1.98 each, because the bags of avocados are part of the buy four and get 4,000 PC Optimum points produce deals this week at No Frills. You would get $1 back in points for each bag when you purchase four. The produce offers at No Frills are mix and match though, so you could buy any combination of the avocados and the other three items that are included: Farmer's Market Grape Tomatoes 283g, Farmer's Market Mandarins 1.5lb bag, and Cantaloupes.
If you have a personal offer for avocados this week in your PC Optimum app you would get another 200 points per $1 spent. If you were to purchase the four bags, this would be another 2,200 points.
Click here for the Food Basics Ontario flyer to price match at No Frills.