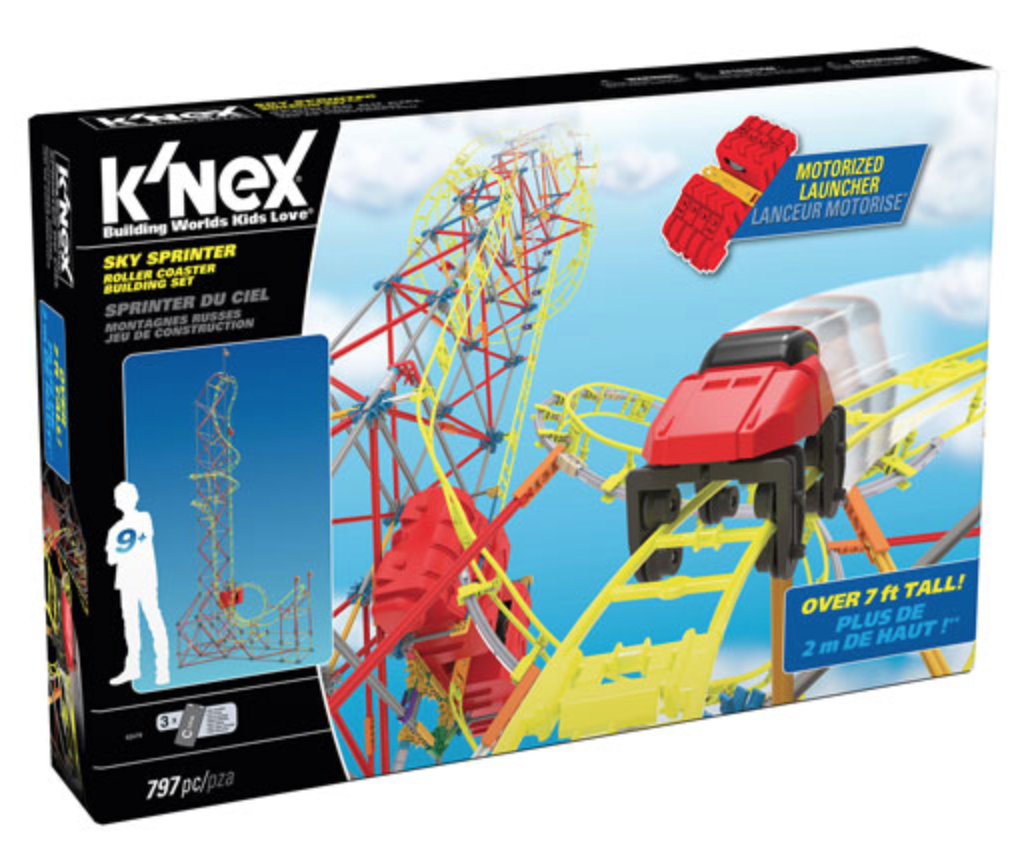 Best Buy Canada has released their new daily deals spotlight! The deal includes: Save $90 on the K'NEX Sky Sprinter Roller Coaster Building Set, now $59.99. Spur imagination and creation with this K'NEX Sky Sprinter Roller Coaster building set. It features a blaster motor that sends the roller coaster car hurtling to a height of 7ft. This set includes nearly 800 K'NEX parts and pieces, including rods, connectors, and tracks.
Stay tuned for tomorrow's new Deals Spotlight! Start your day right with Best Buy Canada's daily deal, featuring new deals with jaw-dropping savings on a wide selection of products. Every morning you can see amazing deals on a wide variety of products, including categories like baby items, furniture, watches, fitness equipment, and much more.
Best Buy Canada offers FREE shipping on most orders of $35 or more.