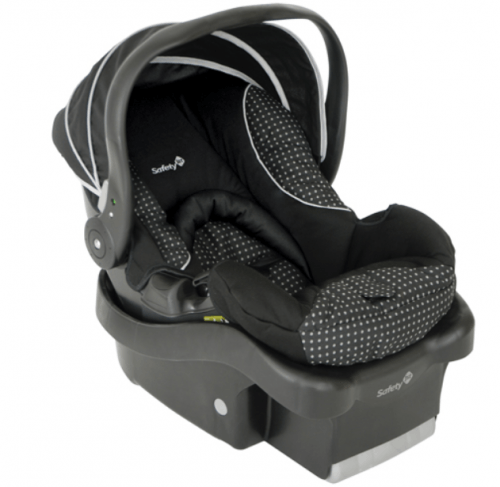 Best Buy Canada has a hot deal on today! Head over to Best Buy now and you could save $82 off your purchase of a Safety 1st onBoard 35 Car Seat in black. Normally sold for $161.99, you can buy it now for only $79.99! This is an amazing deal at Best Buy! Right now Shop.ca is selling the same car seat for $179.99, Sears is selling it for $199.99, and Walmart is selling it for $199.97. The Safety 1st onBoard car seat is built to keep your growing baby safe. Built with additional leg room and a special harness, the seat can accommodate your growing baby in a rear-facing position when they are between 4-35 pounds. If you need to bring the seat on the go, it comes equipped with an ergonomic Carry Curve handle that makes carrying it easier for you.

This offer is valid until July 9, 2015. Best Buy Canada offers free shipping for this item.
Click here to purchase the Safety 1st onBoard 35 Car Seat in black from Best Buy Canada.