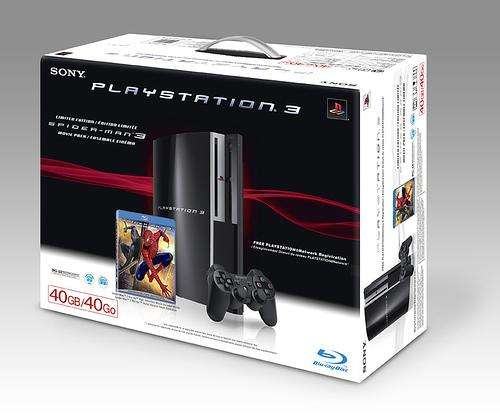 Have you been holding off on picking up a PS3?  Now's the time!  Blockbuster Canada is clearing out it's 40GB PS3 Spiderman 3 bundles for $299.  The MSRP on this one is $399, so you'll be saving $100!
It might seem like a move prompted by the recent announcement of a new 80GB model that will be replacing the 40GB's at the same price point, however if it was I would have expected all 40's to have suffered the same fate.  Chances are we'll see something similar happen with the remaining 40GB's when the 80 hits store shelves, though there's no guarantee the savings will be this big.
Make sure to call your store first.  These ones are going fast.