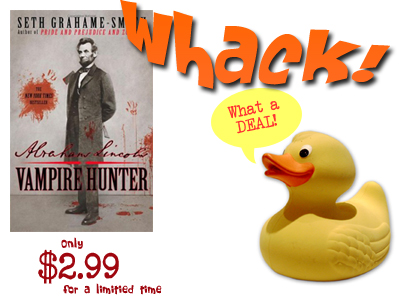 I was just taking a surf  around the internet and came across 2 sales at Bookcloseouts that I almost missed entirely.  First they have discounted all their Hershey's cookbooks by an additional 25%.  Second, they have discounted their Fiction Romance titles by an additional 50%.  Pretty great deals to be had.  Oh and they have a new deal that is time limited.  They are calling it Whack and the current discounted book is Abraham Lincoln Vamire Hunter for only $2.99.  There are so many ways to save at Bookcloseouts!
The Hershey's and Romance book sales are ending June 13, so shop while you can.
Click here to check out the deals at Bookcloseouts.