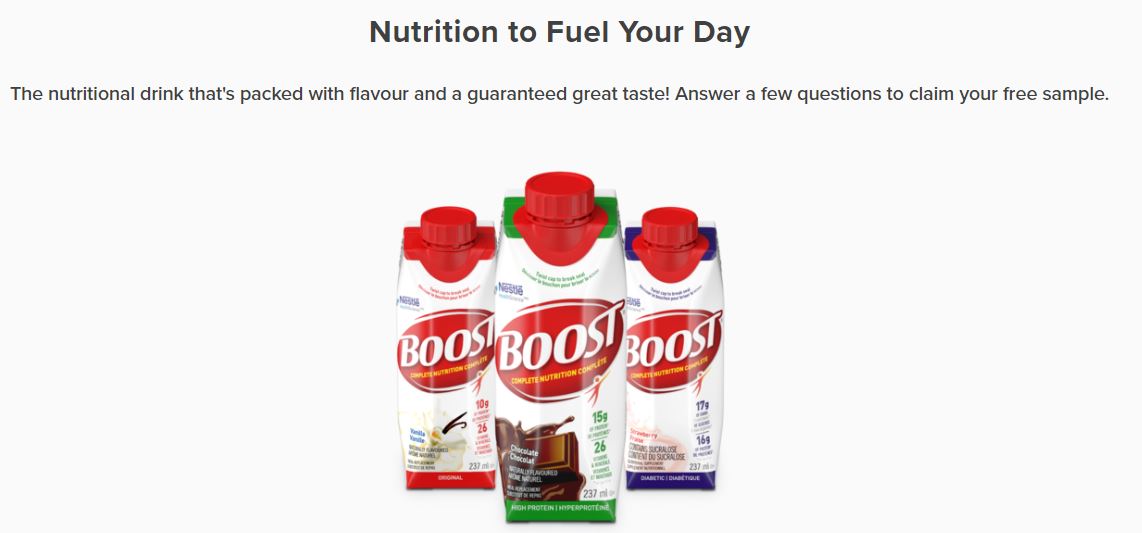 While supplies last, you can currently claim a free sample of Boost nutritional drink if you qualify. To see if you qualify and to claim your sample you can click the link below.
These samples are available through Sampler, so you will first be asked to sign in to your existing Sampler account, or to first register. You can register using your Facebook account, or if you prefer you can sign up with your email.
If you do happen to qualify for the free sample, you will be able to choose two flavours of the nutritional drink to sample, from three available flavours.
Click here to see if you qualify for a free sample of Boost from Sampler!